Welcome to a brand-new edition of the Built for Life & Times, the official digest blog from Body-Solid, Inc. Today we have a number of great articles from around the web, complete with tips, advice, news and as always, the Body-Solid Product of the Day.
Less exercise, not more calories, responsible for expanding waistlines
This is probably not a newsflash for anyone reading this blog, but ScienceDaily.com confirmed that it's not our caloric intake that's causing the United States ever-increasing waistline, but rather our sedentary lifestyle:
"Sedentary lifestyle and not caloric intake may be to blame for increased obesity in the US, according to a new analysis. A study reveals that in the past 20 years there has been a sharp decrease in physical exercise and an increase in average body mass index (BMI), while caloric intake has remained steady. Investigators theorized that a nationwide drop in leisure-time physical activity, especially among young women, may be responsible for the upward trend in obesity rates."
Read the full study at http://www.sciencedaily.com/releases/2014/07/140707134243.htm.

The 8 Critical Keys for Building Big Muscle
If you're looking for some additional tips to build big muscle, check out the work done by Bodybuliding.com's Bill Geiger. Bill lists 8 key training variables to plan the perfect mass-building workout.
"Getting serious about your gym efforts could entail an approach in which you simply do more of everything: more weight, more exercises, more sets, and even more workouts. While that may be one way to pack on muscle, it's not always the smartest approach…There truly are faster and better ways to make gains and speed muscle growth. If you've been thinking of seriously stepping up your training, these eight essential tips—and the following two-month program that puts them into practice—will help optimize your size and allow you to make substantial gains."
Check out Bill's tips at http://www.bodybuilding.com/fun/the-8-critical-keys-for-building-big-muscle.html.
The Four-Move Workout for Your Lower Abs
There may not be a more stubborn area on your body than your lower abs. Sometimes it seems, no matter what you do, you can't get them the way you want. Thanks to Anthony J Yeung of MensFitness, we may finally have an answer!
"The lower part of the abs is the most stubborn area to remove excess bodyfat. There are some diet and training tricks to help the process along, but you'll need a workout to compliment your other efforts."
See Antony's workout plan at http://www.mensfitness.com/training/workout-routines/four-move-workout-your-lower-abs.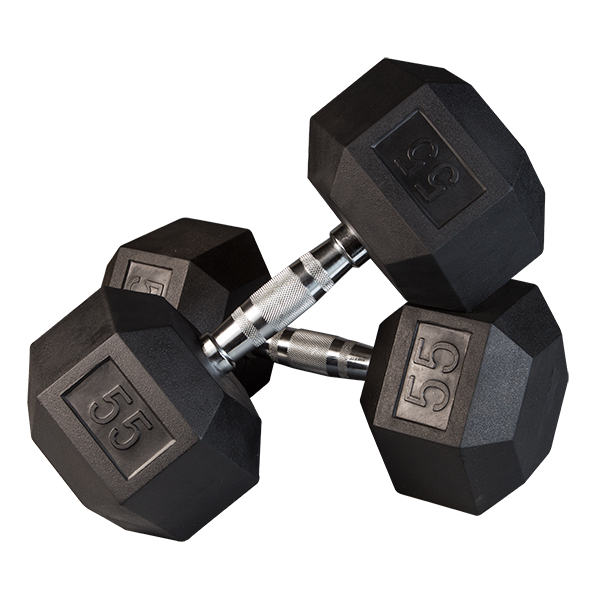 Body-Solid Product of the Day: SDR Rubber-Coated Hex Dumbbells
Our SDR Rubber-Coated Hex Dumbbells feature durability that simply can't be matched. They resists cracking and fading while protecting floors and equipment.
Made from solid cast iron with a 6-sided anti-roll design and encased in virgin rubber, these dumbbells are as stylish as they are durable. Heads are securely fastened with a uniquely designed pin mechanism means this equipment is about as low-maintenance as it gets. No spinning or loosening!
Find out more about the SDR at http://www.bodysolid.com/Home/SDR/Rubber_Coated_Hex_Dumbbells.