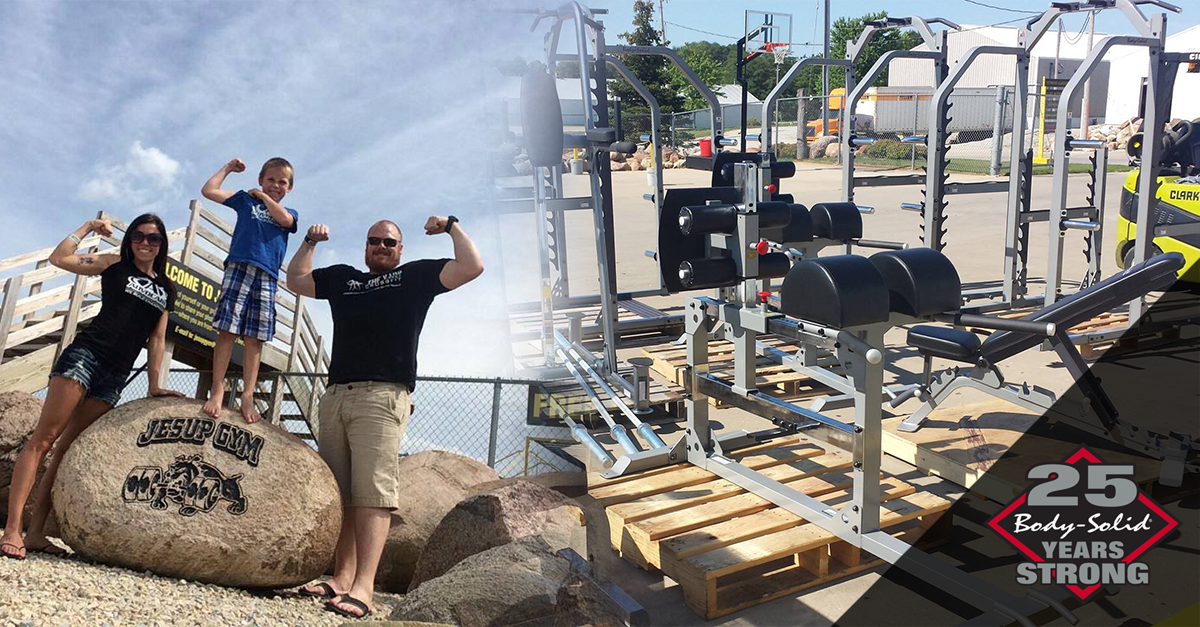 We have many great customers and dealers across not only the United States but the World. One of our absolute favorites is the Jesup Gym located in Jesup, Iowa (roughly 4 1/2 hours from our home base in Forest Park, IL).
Jesup isn't one of our favorites just because they've been been using Body-Solid products for 15 years (it helps though!) or that they just installed a number of new Body-Solid pieces at his gym on 12th Street (again, though, it helps!).
The real reason they are one of our favorites is the concept of the gym and everything Jesup Gym and its owner Rex stand for — $1 per day gives you access to his indoor gym:
His outdoor gym? It's completely free and kid-friendly.
Rex and the team at Jesup Gym have moved their business three times over their 31 years but have never closed a day. The entire process of moving old equipment out and installing the aforementioned new Body-Solid pieces took only a few hours thanks to the commitment of his team and the patience of their customers.
They are truly doing special things out there in Jesup. If you're ever in the area, make sure to stop by, say hi and get a good lift in!