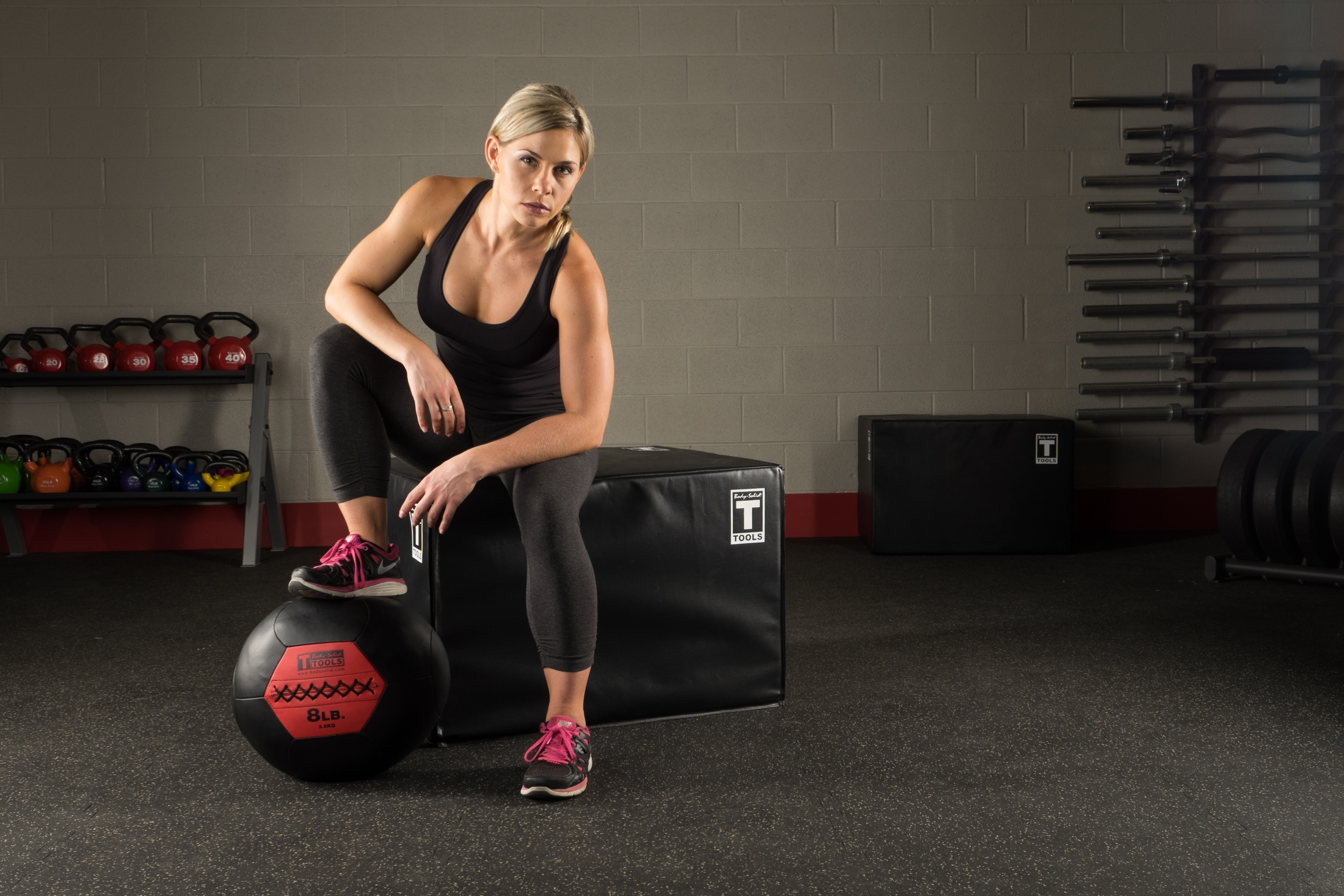 Last week, Body-Solid introduced a brand-new product to our Body-Solid Tools line — Soft Medicine Balls!
As the name implies, these soft-shell balls work similarly to medicine balls but with a number of added benefits: they are far easier to catch and absorb more impact than standard Medicine Balls.
What does this mean for you?
Exercises such as throws, chops, cleans and wall pass can be performed far easier. We'll talk about a few more recommended movements/exercises later.
The construction of Soft Medicine Balls fits with Body-Solid's motto: Built for Life. A moisture and scuff resistant outer casing, ensures these balls are built for heavy usage whether in a home or commercial setting. Plus, the balls innovative design allows them to absorb impact and still maintain shape and weight balance — no matter how often you use them.
Body-Solid Tools Soft Medicine Balls come in a number of weights: 6, 8, 10, 12, 14, 16, 18, 20, 25 and 30 pounds. Each medicine ball featuring a 14" diameter regardless of weight, making storage and accessibility easy.
So what can you do with these Soft Medicine Balls?
We recommended a few exercises above but the possibilities are nearly endless. Here are a few more of our recommended movements to perform (with videos to show you how to do them!):
Squat Press & Throw
Wall Pass
Clean
Single-Leg Squat
Rolling Push-Up
Want more? Watch our full playlist of recommended exercises:
If you're interested in learning more about Soft Medicine Balls, please contact your local Body-Solid dealer — if you don't know who/where that is, head over to our Dealer Locator — or visit our Soft Medicine Ball product page at http://www.bodysolid.com/Home/BSTSMB/Body-Solid_Tools_Soft_Medicine_Balls