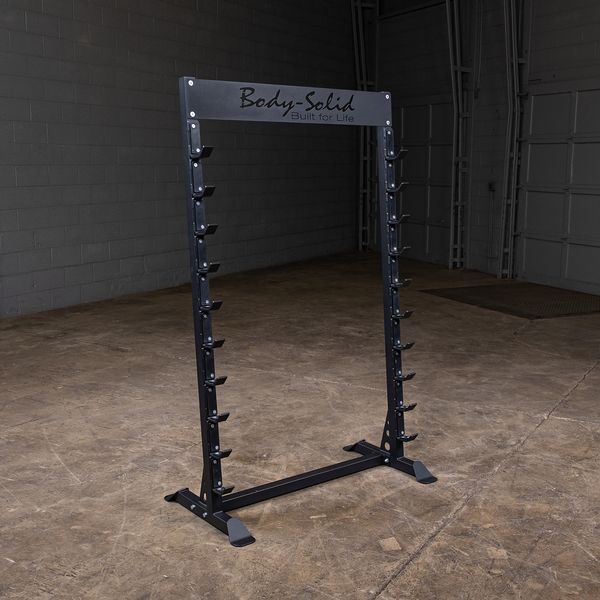 The Body-Solid Pro Clubline SBS100 Horizontal Bar Rack provides convenient, portable and easy-access storage for up to 10 Olympic barbells.
The welded j-cup style bar holders feature a heavy composite lining to protect your bar's finish. The SBS100 is built to accommodate 6 ft. and 7 ft. Olympic bars and is perfect for facilities that want to keep their free weight areas clean and organized.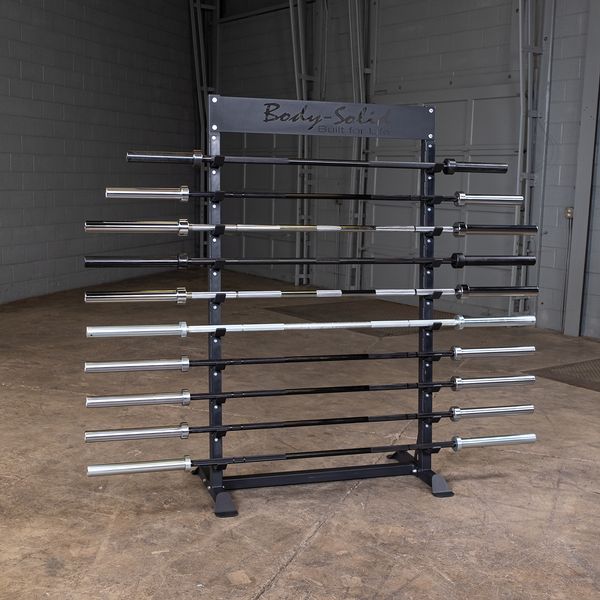 Learn more about the SBS100 Horizontal Bar Rack at https://www.bodysolid.com/home/sbs100/horizontal_bar_rack.