Student-athletes at both McNair High School (Atlanta, GA) and Benjamin Banneker High School (College Park, GA) will be well-prepared for their next season thanks to several new additions to their training facilities!
Body-Solid partnered with the Good Sports —an organization that provides sports and fitness equipment, appeal and footwear to those in need—to provide the schools with new Body-Solid equipment including power racks, benches and treadmills.
McNair High School specifically received a Body-Solid SPR1000 Pro Clubline Power Rack and extension as well as five premium weight benches.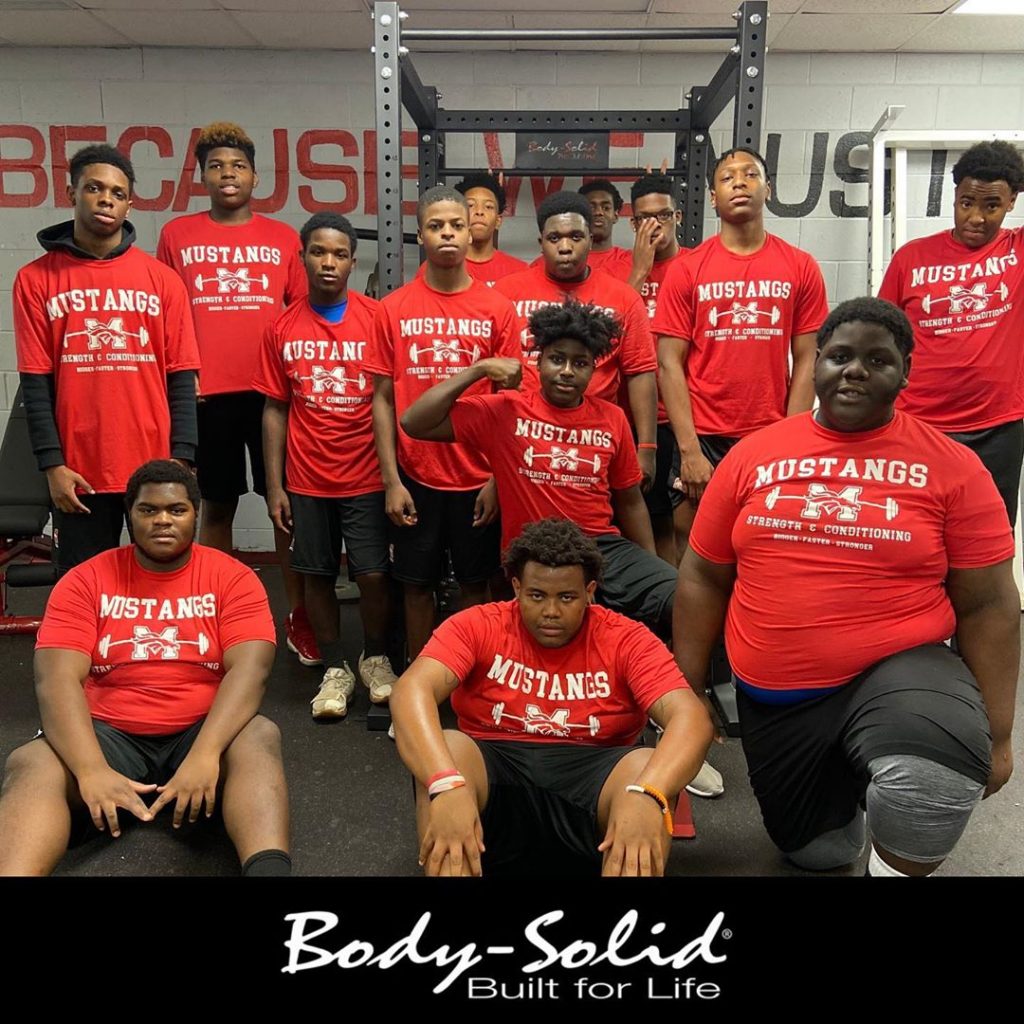 "(Our athletes) take more pride in the weight room," said McNair High School coach Johnny Burdett. "The new equipment affords our athletes the opportunity to get bigger, faster and stronger which were the goals that we set after last season."
In nearby College Park, GA, Benjamin Banneker High School received three Endurance by Body-Solid T3 Treadmills.
"We are grateful for having the treadmill in our weight room," said Benjamin Banneker Athletic Director Wendy Goldston. "It has helped our student athletes who are rehabbing for ACL injuries — backpedaling on an incline is a great way to recover faster!"
For more information on Good Sports' programs and donations as well as information on how to get involved yourself, visit goodsports.org.