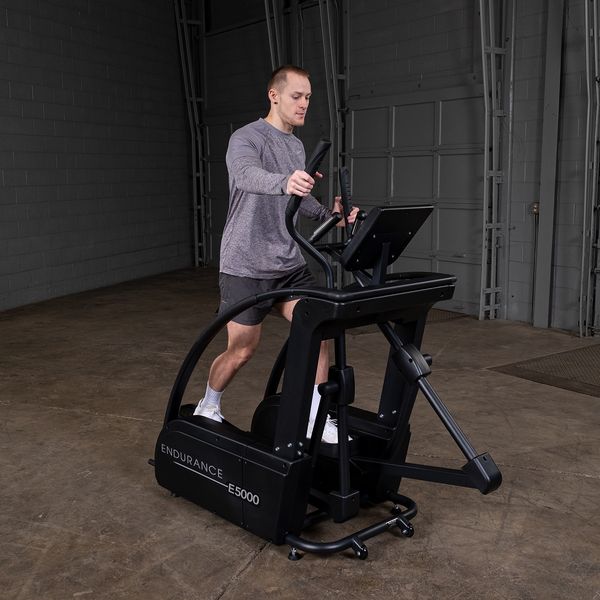 The Endurance by Body-Solid cardio brand has undergone a transformation this year as several of our most-popular cardio pieces have been re-designed to fit more modern aesthetics.
Most recently, the Endurance by Body-Solid E5000 Premium Elliptical Trainer now features a sleek black finish to go with the same great technology and reliability of the previous E5000 model.
Endurance Center Drive elliptical trainers, like the E5000, are the perfect blend of research, engineering, performance and technology.
Patented technologies have been applied to provide a stable, space-efficient platform to perform rigorous low impact full-body workouts.
The E5000, in particular, is built with a combination of a natural stride, quality manufacturing and superior programming.
The E5000 uses an internal generator eliminating any power requirement, a great function for both commercial workout facilities and homes.
Designed for extreme durability, the E5000 also features Body-Solid's industry-leading commercial warranty.
15 YEARS on Frame
3 YEARS on Parts
2 YEARS on Electronics (excludes batteries)
6 Months on Wear Items
1 Year on Labor
Learn more about the E5000 Elliptical Trainer on our product page at https://www.bodysolid.com/home/e5000/endurance_e5000_premium_elliptical_trainer.