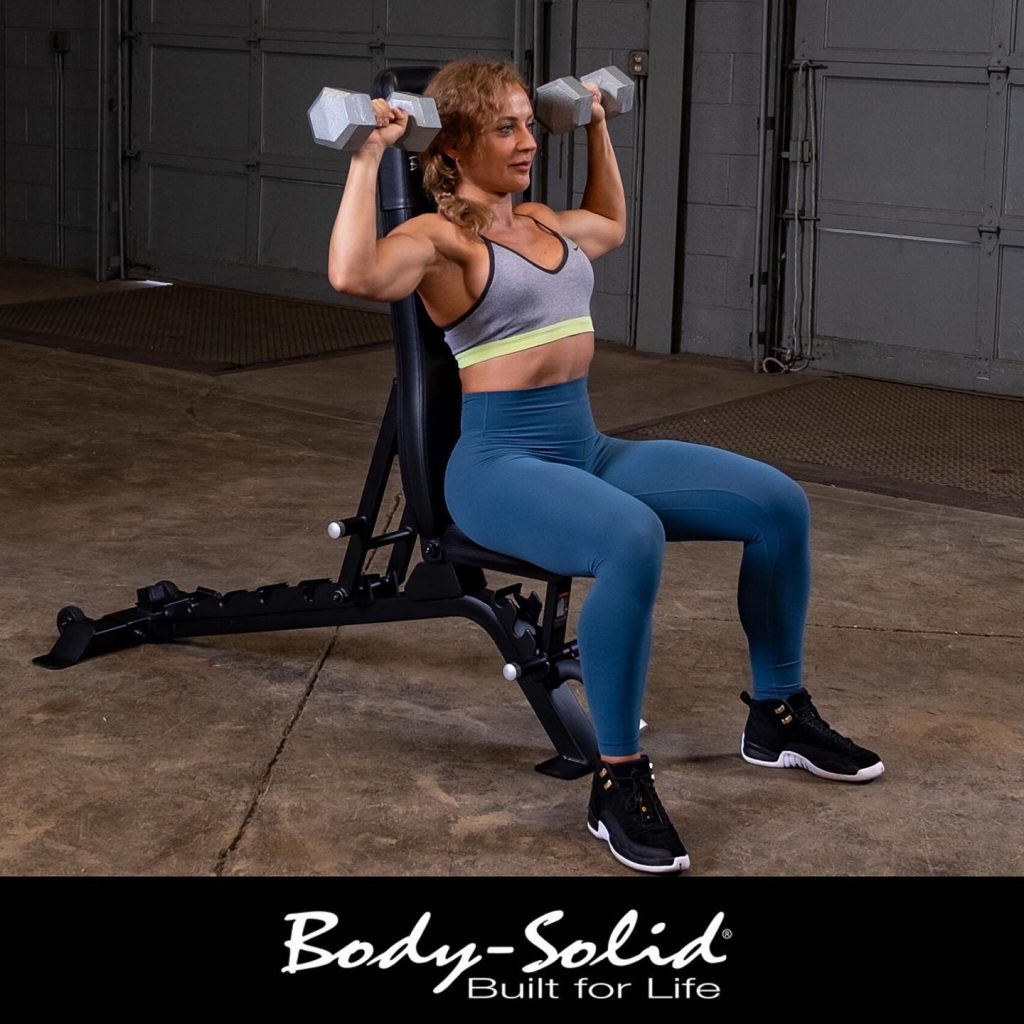 The newest addition to Body-Solid's ever-growing Pro Clubline suite of products is a new take on a previous Body-Solid product. One of the more popular benches in our lineup—Body-Solid's SFID325 Adjustable Bench—received a new coat of sleek black paint and an updated SKU: SFID325B.
The new Body-Solid SFID325B Adjustable Bench has all the same features and components as the previous SFID325 but in a more modern color and aesthetic helping it better fit in with today's fitness facilities.
2″x3″, 11-gauge steel construction
Independent back pad and seat pad adjustments
1,000 lb. weight capacity
Thick, durable padding
Transport wheels for easy movement
Back pad adjusts flat, incline (15, 30, 45, 60 and 80 degrees) and decline (-18 degrees)
Seat pad adjusts flat, 10, and 18 degrees
Height to pad –flat position 18"
Back Pad tapers 9.5" -12" towards seat pad
Best of all, the Body-Solid SFID325B Adjustable Bench is covered by Body-Solid's industry-leading full commercial warranty with lifetime coverage on frame and welds.
For more information about the Body-Solid SFID325B please visit our product page at bodysolid.com/home/SFID325B/Pro_Clubline_Adjustable_Bench__black_ or contact your local Body-Solid dealer.