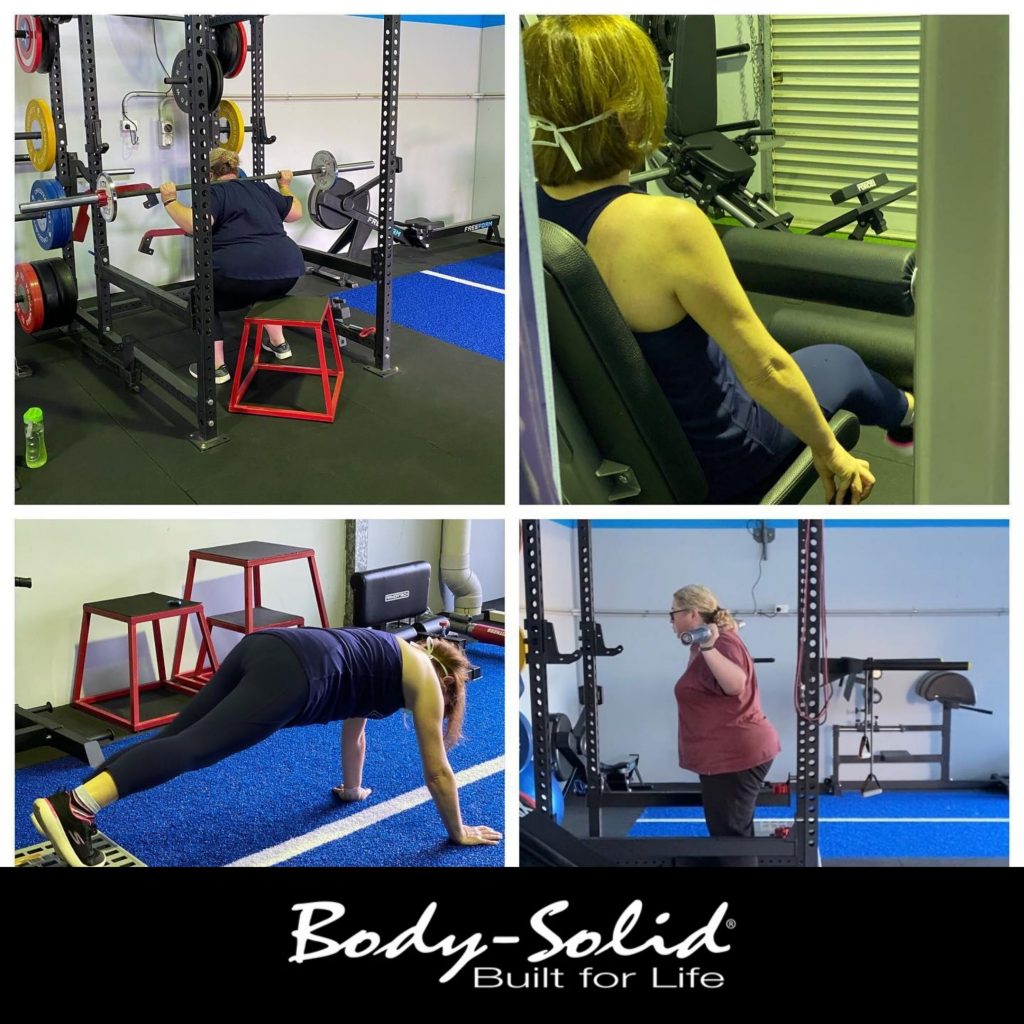 Body-Solid products are sold in over 100 countries worldwide — including Australia and today, we're featuring a gym located in the capital of Western Australia: Ageless Strength!
Ageless Strength officially opened in November 2020 and is located in a small commercial unit in the southern suburbs of Perth, Western Australia.
For Natalie and the team at Ageless Strength, creating a small, private and relaxed workout experience was top of mind with one of the primary goals of being as inclusive as possible.
"We ourselves were intimidated by the commercial gym vibe," said Natalie. "So wanted to help those who may lack confidence, feel they are too old, unfit or too overweight to be in a gym."
Starting a new business in 2020 given the ongoing COVID-19 pandemic was no easy task but Natalie, Ageless Strength and Western Australia have benefited from eased restrictions.
"We were lucky here in Perth to have our lockdown restrictions eased significantly," said Natalie. "Throughout the year we managed to purchase most of our equipment and find suitable premises to move into."
Natalie's passion for fitness ramped up just under five years ago when she found an interest in powerlifting. Since then, she has competed as a Masters lifter in local, state and national competitions as well as gaining her personal training qualification.
When looking for equipment to fill her new facility Natalie knew exactly what she wanted.
"We wanted quality and safety to be our priority," said Natalie. "The goal was a mixture of new, competition-grade equipment and used equipment that meets our standard for the gym."
Among the equipment Natalie and Ageless Strength offer in their facility are two key pieces of Body-Solid equipment including the Body-Solid Pro Dual DABB-SF Ab Crunch/Back Extension Machine and Body-Solid GSCL360 Leverage Squat Calf Machine:
"The Body-Solid machines fit our requirements and fit into the gym nicely," said Natalie. "Our members have no hesitation in using them as they are not intimidating and are comfortable and easy to use."
Things are still new for Natalie and Ageless Strength but with the worst of COVID-19 hopefully behind us, they can look to the future.
"We are hands-on and always on the floor with our current members," said Natalie. "Being small, we can keep the personal in training and are happy in our little corner of the market."
Learn More
For more information about Ageless Strength, like and follow them on Facebook and Instagram.
Learn more about Body-Solid products at bodysolid.com, find a Body-Solid dealer in your area using our Dealer Locator tool at bodysolid.com/dealer_locator or email us today at sales@bodysolid.com.