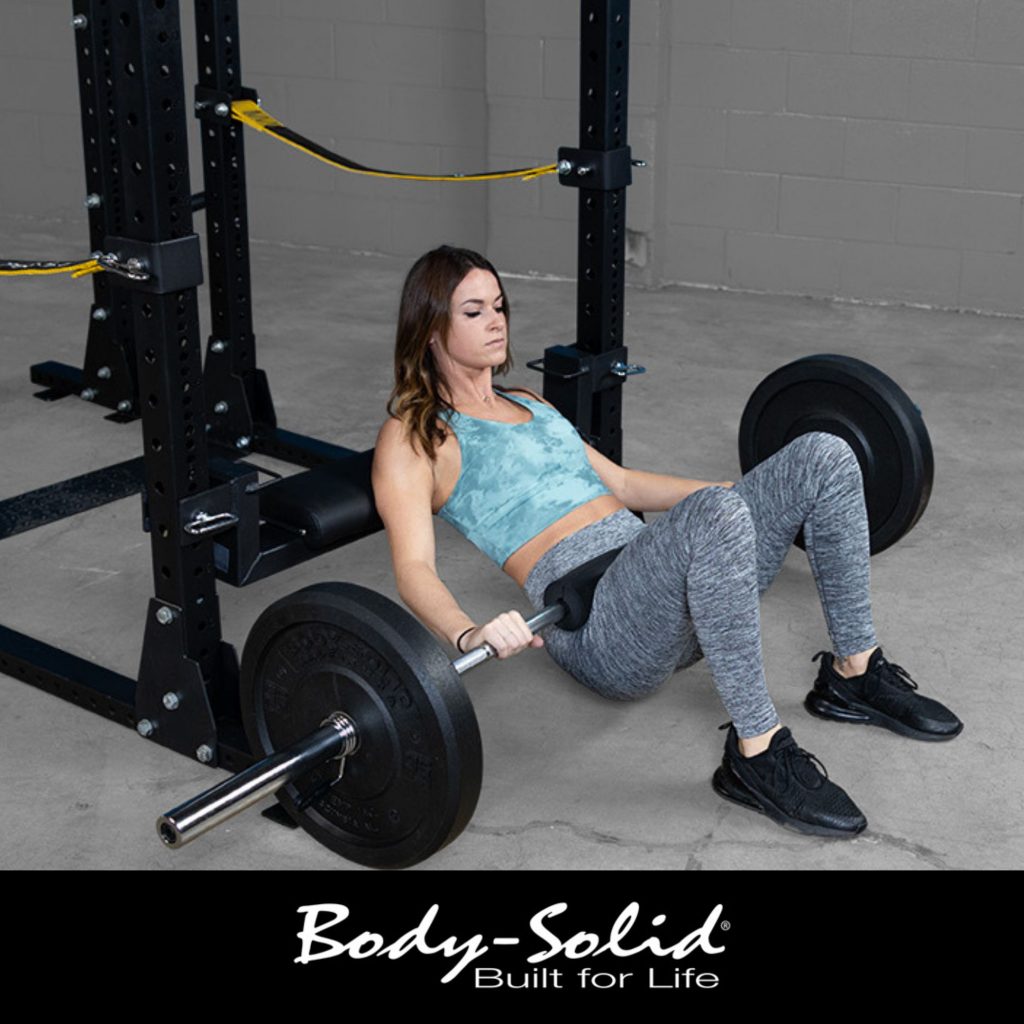 Body-Solid welcomes a brand-new addition to our SPR power rack attachment lineup: the SPRHT Hip Thruster Attachment!
The Body-Solid Pro Clubline Hip Thruster Attachment is a rack attachment that focuses solely on an exercise that has recently exploded in popularity: hip thrusts. The hip thrust movement builds strength, size, and stability in the glutes, hamstrings, and quads.
The Hip Thruster Attachment (SPRHT) features a thick, padded platform that gives users a comfortable, safe, stable, and efficient place to perform this effective movement.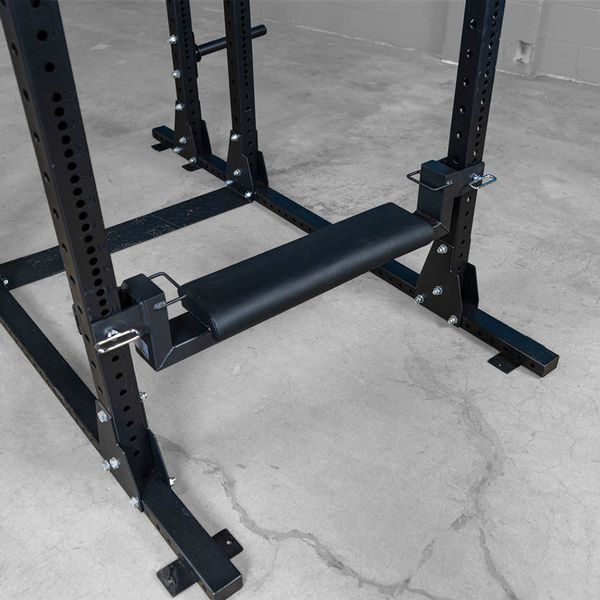 Body-Solid's Pro Clubline Hip Thruster Attachment (SPRHT) ships fully assembled and attaches to rack uprights with a u-shaped frame and easy-grip pins for quick and straightforward installation.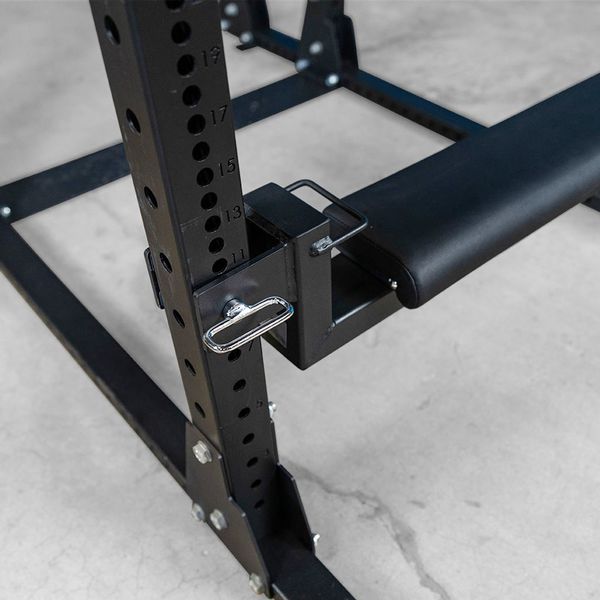 The SPRHT Hip Thruster Attachment is compatible with several Body-Solid racks, including the SPR250 Squat Stand, SPR500 Half Rack, SPR1000 Power Rack, and GPR400 Power Rack.
Technical Specifications
Safe, comfortable, and stable platform for performing hip thrusts
Ships fully assembled
Compatible with Body-Solid's SPR250, SPR500, SPR1000, and GPR400 Power Racks
Dimensions: 48" L x 8" W x 7" H
Product Weight: 31 lbs.
Learn more
To learn more about the SPRHT Hip Thruster Attachment or any other Body-Solid products, please visit us at bodysolid.com or email sales@bodysolid.com.