Each year, facilities worldwide add Body-Solid equipment to their workout rooms, from police/fire departments to commercial fitness facilities. 
One of our favorite places to install equipment, though, are schools and colleges. These facilities typically looked for well-balanced installations with several of the same pieces of equipment; they want the facility to look aesthetically pleasing and be functional and usable by a wide range of students encompassing all fitness levels.
Colorado-based Advanced Exercise HQ recently visited Stevenson Middle School in San Antonio, Texas for this fantastic install!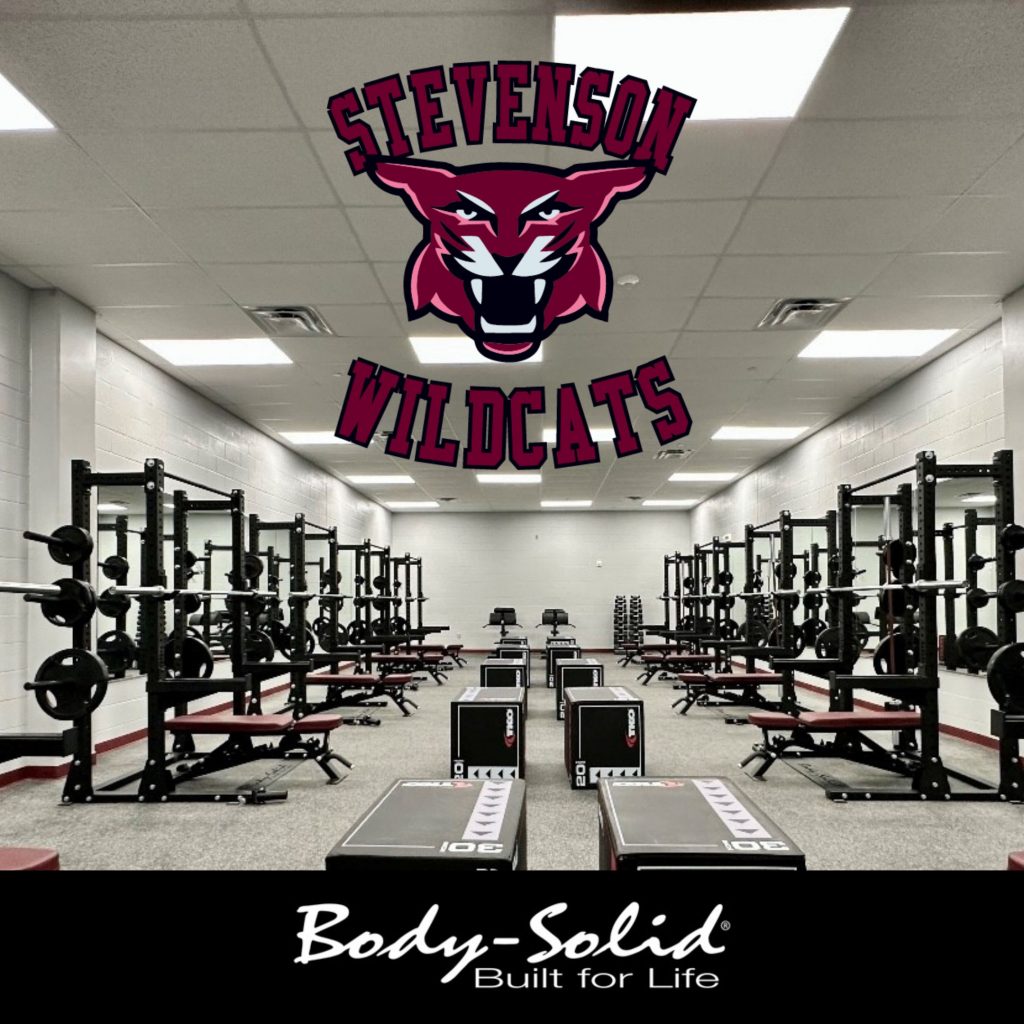 The result speaks for itself! Advanced Exercise HQ installed ten Body-Solid SPR500 Half Racks with storage, various Body-Solid landmine attachments, additional bar storage, and finally, Body-Solid weight benches re-upholstered to match the middle school's team colors.
"Came out very nice. Very rigid, no shaking," said Gus Rodriguez, Athletic Performance Consultant at Advanced Exercise. "Coach loves them."
Learn More
Learn more about Advanced Exercise by visiting them at advancedexercise.com or emailing connect@advancedexercise.com.
To see how Body-Solid equipment can transform your gym facility, visit us at bodysolid.com or email sales@bodysolid.com.