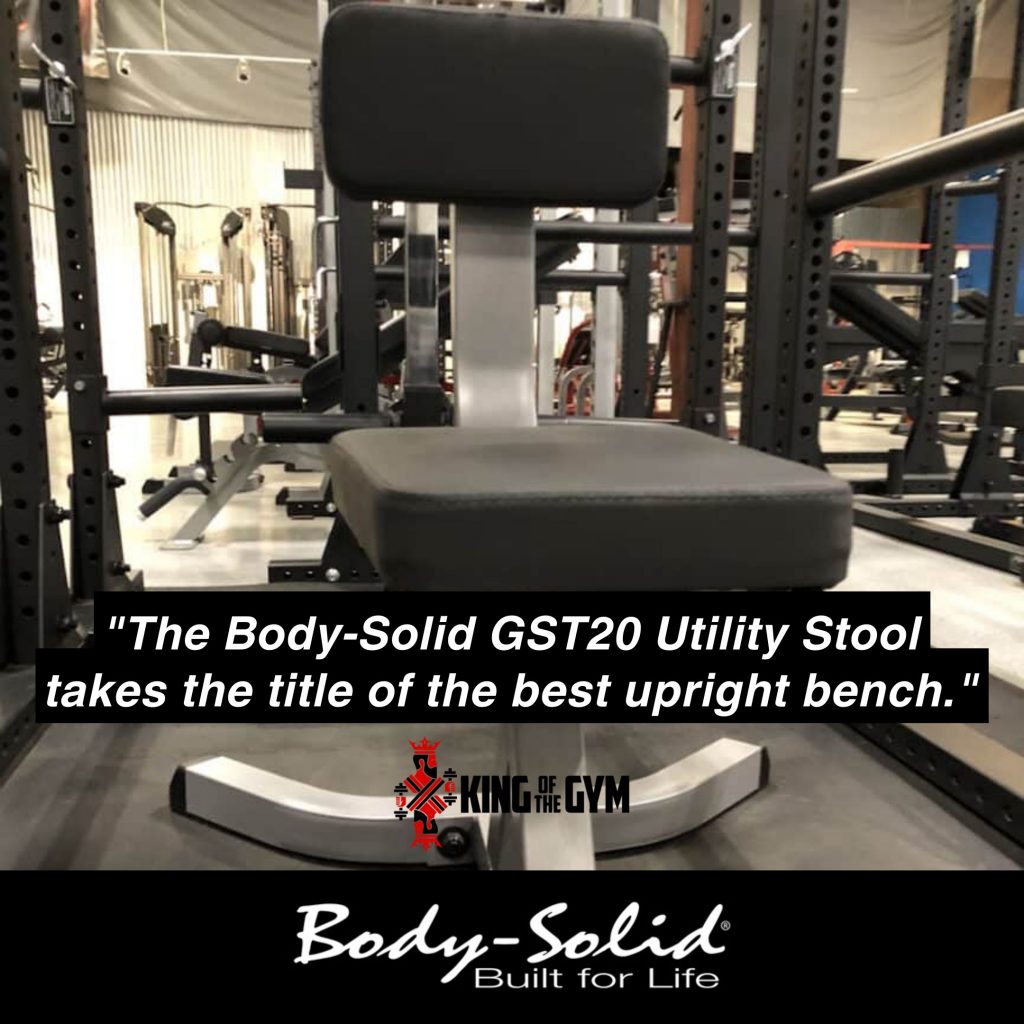 Body-Solid GST20 Utility Stool was recently named Best Upright Weight Bench by home gym equipment review website King of the Gym.
"The Body-Solid GST20 Utility Stool takes the title of the best upright bench because of its ergonomic design, compact footprint, sturdy construction, and fair price point. No other upright bench ticks all of these boxes."

-KingoftheGym.com
In the review, King of the Gym detailed the many features and functions of the GST20, including the extra-wide base for peak stability, its overall lightweight construction (29.6 lbs.), and easy-to-clean DuraFirm vinyl padding.
King of the Gym rated the GST20 as the Best Upright Weight Bench thanks to its weight capacity (600 lbs.), deep seat length, and compact footprint.
Read the full review of our GST20 Utility Stool at https://www.kingofthegym.com/best-weight-benches/#Best_Upright_Weight_Bench_Body-Solid_GST20_Utility_Stool