Welcome to the 2nd Edition of the Built for Life & Times — the special Labor Day edition! We have some great articles for you this time looking at one of the most famous bodybuilders of all time and his exact biceps workout, a 91-year-old setting a bench press record, a great Body-Solid product to get you rock-hard abs and two great Labor Day-themed recipes. Let's get to it!
#Solidology
What did The Incredible Hulk do to achieve 22" biceps?
Today's featured article comes from FlexOnline.com and their guest writer of the day —actor, fitness trainer and former professional bodybuilder Lou Ferrigno.
You may know Ferrigno from his IFBB Mr. America title, his two IFBB Mr. Universe titles or his role in the famed bodybuilding documentary Pumping Iron but chances are you know him as The Incredible Hulk from the original CBS television show.
His guest article on FlexOnline.com was all about his famous arms and what he did to achieve nearly 22" biceps in his prime.
"There's a general misconception about biceps training that more is better. For more than 30 years, I've been doing three or four exercises, two to four sets apiece and with a strict rep range of eight to 10. That's usually a total of about 14 sets, give or take, which takes me less than a half-hour to perform."
Ferrigno pyramids up in weight for each exercise but does not lower his reps to accommodate the increase. To get the most growth activation and strength improvement out of those last set or two, Ferrigno pushed his muscles to their absolute limit.
The Hulk runs down his exact routine in great detail starting with the barbell curl at light weight and 10 quick reps just to get the biceps warmed up. His next set was 10 reps again, with a "weight that gets difficult to lift on the seventh or eight rep. In the third set, he added 20 pounds and attempted eight reps. Finally, he added an additional 20 pounds and went for eight again.
After barbell curls, Ferrigno moved to incline dumbbell curls and kept with the eight rep – four set principle. Each set would see a weight increase of 10 from 50 to 60 to 70 and lastly 80. Following incline dumbbell curls, Ferrigno went with preacher-bench or spider curls, four sets but varied reps between 8-10, however, he lighted the weight and concentrated on slow, steady motion and ensuring the contracting of his biceps at the top of the movement. His last exercise was either 21s or concentration curls — 2 sets with 8-10 reps on concentration curls or 2 sets of 21 reps on the 21s.
Now, of course, you can't do this routine every workout, so here's how Ferrigno adjusted:
"If I were to do the same routine every workout, my biceps would eventually adapt to the exact kind of stresses I'm putting on them and not respond. To combat that, I'll reverse the order, swap out different exercises for my usual ones or just mix up the entire workout on pump and the biceps workout actually prepares my triceps for their training by pushing blood into the entire upper arm."
And that's it. Pretty easy, huh? Check out the graph below for a visual of the workout that produced one of the world's most famous set of biceps and give his workout a try!
Read the full article: http://www.flexonline.com/training/news/hulking-biceps
#SolidBody
91-year-old benches 209 pounds
Wow! 91-year-old John Gilmour sets an AAU World Record by benching 209 lbs. with a body weight of 187. Congratulations to John on his incredible accomplishment!
#SolidChoice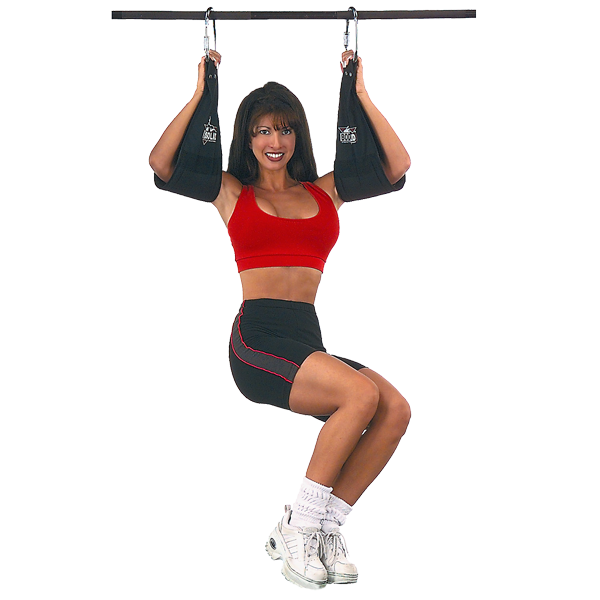 Gut Buster Ab Slings
Today's featured Body-Solid product of the day is our easy-to-use AAB2 Gut Buster Ab Slings.
These slings encourage superior toning, trimming and conditioning of the entire abdominal area without lower back strain.
In fact, they can actually help a bad back by stretching the muscles and decompressing the spine. Features include solid steel Fire and Rescue Locking Carabiners that are rated at 10,000 lbs. capacity each. Arm slings are 8 1/2" wide with dense and durable 1" thick pads.
Find out more about the Ab Slings or how you can get a pair of your own at http://www.bodysolid.com/Home/AAB2/Gut_Blaster_Ab_Slings.
#SolidEats
Watermelon as a post-workout carb and Swordfish Steak Kabobs
Labor Day is only a few days away so our #SolidEats section will have you covered for any potential BBQ on Monday. We'll start with an integral part of any BBQ — Watermelon!
Did you know Watermelon is one of the best post-workout foods you can have?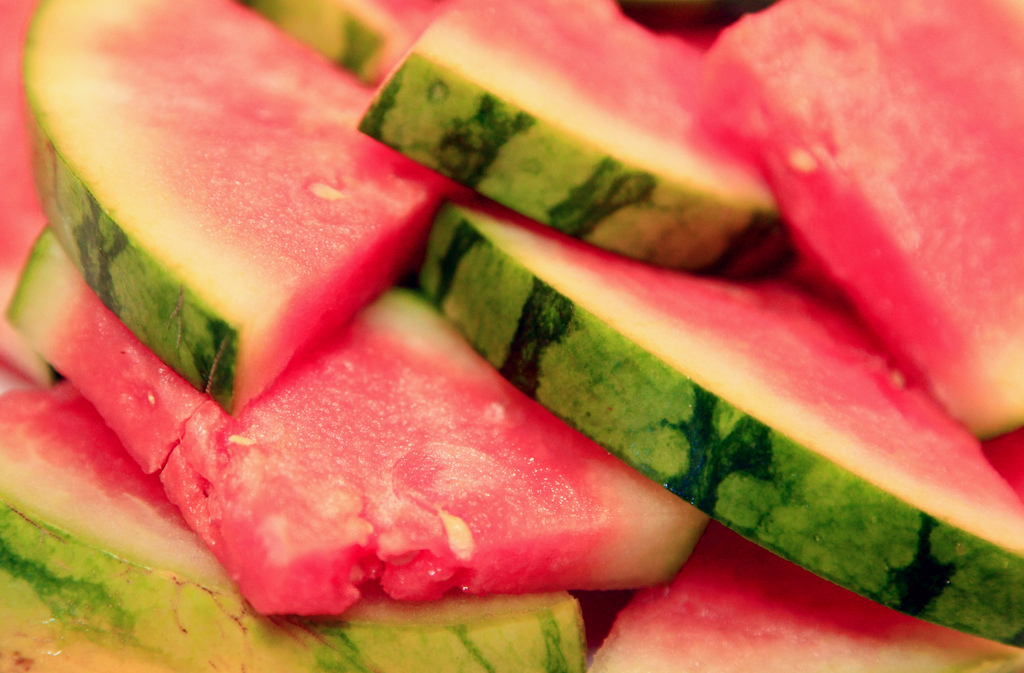 Most fruits are slow digesting but watermelon is one of the few fruits that are fast digesting, spiking insulin levels making it a fantastic post-workout carb.
Watermelon is extremely high in amino acid citrulline, which is converted to arginine inside the body. Higher levels of arginine leads to higher nitric oxide levels and higher GH levels after training — critical for increasing muscle growth and strength.
Watermelon is also an excellent source of vitamin A with one cup yielding 865 International Units and minerals providing 170 mg of potassium per cup.
Read more about the benefits of Watermelon for Bodybuilders at http://www.livestrong.com/article/424489-watermelon-for-bodybuilding/#ixzz2dBqia73K.
Our recipe for today, Surf and Turf Muscle Kabobs, comes to us from FitMenCook.com. This recipe is perfect for the Labor Day grill-out and won't cost you an arm and a leg.
The ingredients are simple and easy to find: swordfish steak, flank steak, one bell pepper and a few cherry tomatoes.
Like any other kabob you'll want to start by cutting the steaks into pieces and season with your choice of seasonings. FitMenCook suggests ginger, garlic, cumin, pepper and red pepper but you're free to put on whatever you'd like.
Following that by cutting the bell pepper into small pieces, assemble the kabob on a stick and you're ready to grill. You'll know when it's done but ensure that the swordfish steak is cooked all the way, it's likely your pepper and tomatoes will have a little bit of burn to them but you'll want to ensure your steak is cooked properly.
Approximate Nutritional Facts: 5oz swordfish, 4oz flank steak, 1 whole yellow bell pepper, 6 cherry tomatoes: 398 calories, 52 g protein, 2 g carbs, 15 g fat
#Solidology
The only workout you regret is the one you didn't do.
That's it for this edition of the Built for Life & Times. Make sure to enjoy your Labor Day weekend and don't slack off just because you don't have work. If anything you should have more time to workout on Monday!
Don't forget to visit www.bodysolid.com for details on all of our great products and follow us on Twitter @BodySolidFit and Facebook for additional articles, motivational quotes, insights into the fitness world and much more.