BODY-SOLID ACADEMIC SCHOLARSHIP
In honor of its 25th anniversary, Body-Solid is pleased to announce the formation of a new academic scholarship to be awarded to deserving students.
Body-Solid will offer up to $2,500 per student per academic year to selected students pursuing post-high school studies. Preference will be given to those students pursuing studies that will contribute to a possible career in Fitness, Wellness, Physical Training and Therapy, and similar pursuits. Selection criteria will include but not be limited to:
Previous academic record

Involvement in the community and/or philanthropic causes

Current or previous involvement in the fitness, wellness and similar fields

Commitment to personal fitness and an active lifestyle

Geographic proximity to the Chicago area

An essay submitted to the scholarship committee detailing the above

An interview with the scholarship committee
Interested students should submit a written letter of interest with the above mentioned essay to:
Body-Solid Scholarship Committee
1900 South Des Plaines
Forest Park, IL 60130
###
BODY-SOLID INTRODUCES 25TH ANNIVERSARY PRODUCTS
In celebration of Body-Solid's quarter of a century manufacturing in the fitness industry, we have developed a limited-edition premium 25th Anniversary G6B Home Gym, the G6B25YR. The G6B has long been the industry leader in quality home gyms. The anniversary edition adds aluminum pulleys and an automotive quality paint finish, making the G6B25YR the quintessential single stack home gym in the fitness industry.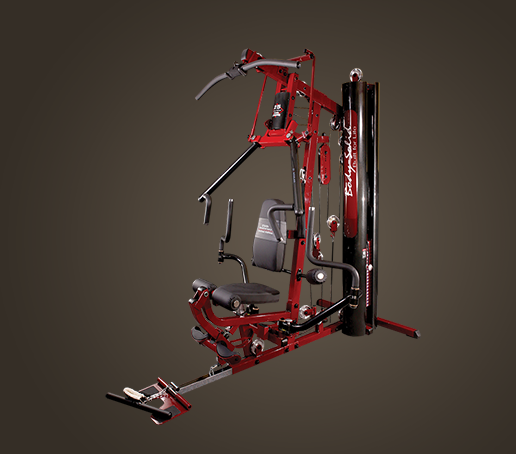 The G6B25YR features our patented bi-angular converging press station as well as a chest, incline, shoulder press and leg developer station incorporating our friction-free SmoothGlide Bearing System. The metallic powder coated paint finish is clear coated for a superior look and durability. The pulleys feature a sealed bearing pivot and are made of solid aluminum. The compact design, upgradable weight stack and lifetime warranty make the limited-edition premium 25th anniversary G6B25YR simply one of the best home gyms on the market.
In addition to the gym, another Body-Solid iconic item getting the 25th Anniversary upgrade is the limited-edition 25th anniversary BB25 Bicep Bomber. The same great uniquely contoured design in an all-new high-tech, high-gloss anodized red finish, honoring our 25 years with a special logo and an upgraded design. We've taken everything great about the original Bicep Bomber and made it better. The Bicep Bomber allows you to isolate your arms and shoulders while keeping your back and elbows locked in the perfect curling position. This limited-edition features an industrial strength webbed nylon belt and a thick, oversized neoprene neck pad for complete comfort. Dense elbow pads further ensure comfort and stability for safer, more efficient workouts while isolating the movement in a standard biceps curl to concentrate the lift. There is no better tool on the market for larger, stronger biceps than the Body-Solid BB25 Bicep Bomber.
Brand new for 2014 are Body-Solid's premium red solid steel weight stack plates. The plates are available as individual 10lb plates (HP10), boxes of 5 the HP50 (5 x 10lb plates), or as a complete weight stack including the top plate, the HP150 (15 x 10lb plates and the top plate) and the HP200 (20 x 10lb plates and the top plate). These plates are constructed from solid steel, then machined for a smooth finish, and finally painted with a high gloss red powder coat paint finish. These plates are not only the strongest weight stack plate we have ever offered, they look fantastic. Best of all, they are compatible with all existing Body-Solid products.