We're excited to announce a new product launch at Body-Solid, our BSTSPBOX Soft Plyo Boxes!
For those unfamiliar with plyo boxes, they are tools to assist in explosive jump and speed training. Athletes of all levels use plyo boxes for forward, lateral and a bevy of other jumping drills.
The term plyo comes from the word plyometric which describes exercises in which muscles exert maximum force in a short period of time. Plyometric training focuses on learning to move from muscle extension to contraction in an explosive manner.
Plyometric workouts are useful for increasing your jumping ability, foot speed, cardiovascular endurance, foot speed, overall leg strength and health.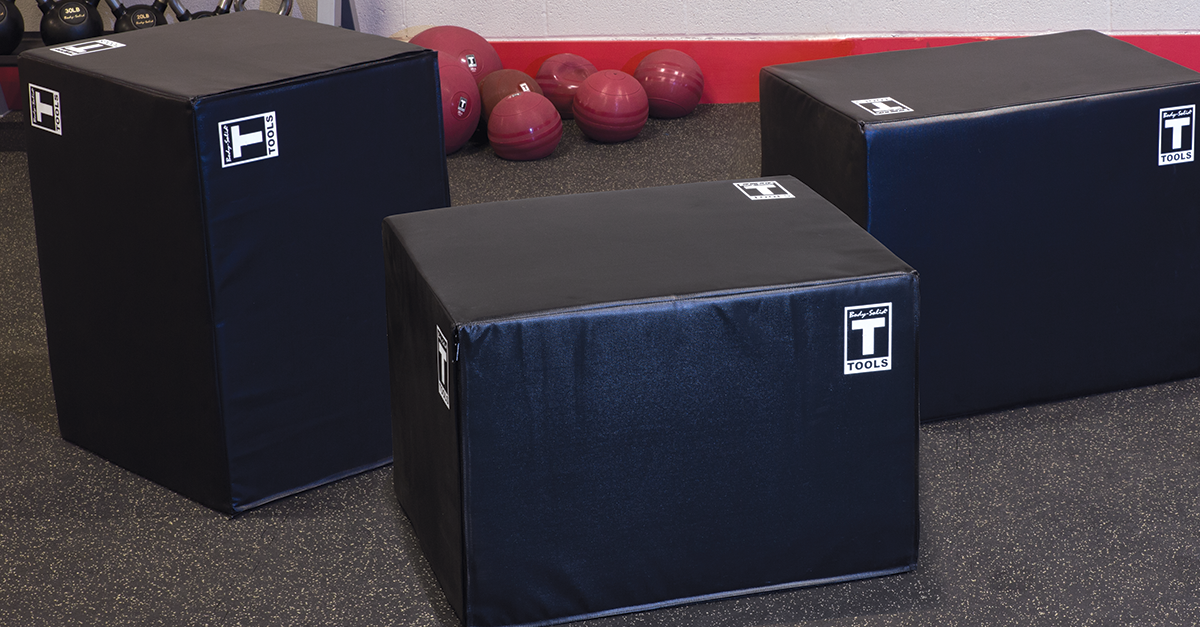 They are really great exercises that are continuing to gain steam in gyms and facilities across the world. To meet this growing demand, we've launched a soft version of our previous Plyo Boxes (BSTPB).
Safety is key to this new soft plyo box design as the reinforced soft foam protects you on jumps while remaining firm enough to perform all your favorite plyometric movements. Thankfully, the days of banged shins or scraped knees on standard, hard plyo boxes are long gone.
Another great features of these new soft plyo boxes are the three-sided design.
This three-sided design essentially gives you three different standard plyo boxes for the price of one. The three diverse heights (20", 24", 30") allow you to customize your workout and adjust on the fly. This unmatched versatility removes clutter from your home or commercial workout space allowing one plyo box handle almost all fitness levels.
The durable vinyl cover resists wear and tear while remaining firm even after heavy use. Never worry about footprints or dirt again, as the vinyl covering allows for easy cleanup.
What type of workouts can you do on the plyo box? As previously said, there's no limit on what you can do with these boxes, much of it is up to your fitness level and what you're looking to achieve. We'll have photos and videos of exercises in the coming weeks but for now here's a quick list of the best plyo box movements/exercises as recommended by the fitness experts at Body-Solid:
• Box Jump
• Lateral Box Jump
• Box Dip
• Inverted Box Push-Up
• Single Leg Box Jump
• Box Step Up
• Burpees
• Box Squat
• Donkey Kicks
• Glute Bridge
• Lateral Steps
• Push-Ups
• Reverse Lunge
• Toe Touches
• V-Sits