Today, we're looking at a brand-new flat, incline, decline bench option from Body-Solid — the GFID100 Red FID Bench!
The GFID100 features a heavy-duty 3" round steel frame that can easily handle a load capacity of over 600 lbs making it a usable bench regardless of fitness level.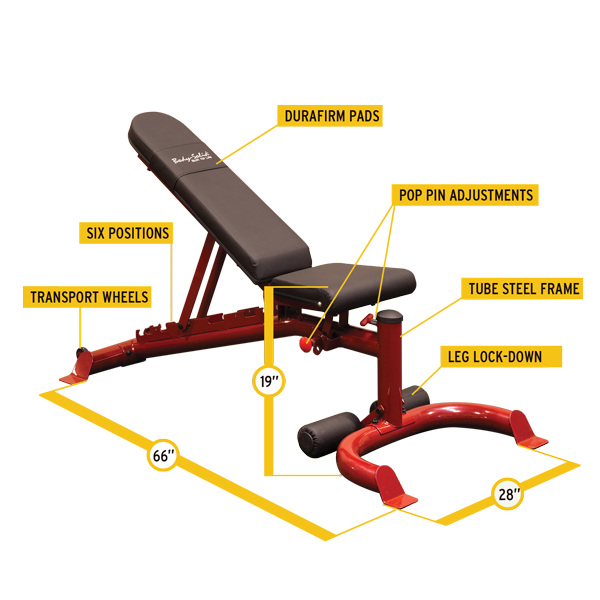 The back and seat pads lock into eight positions to align your body for perfect posture in all exercises and movements. The seat pads also feature ultra-thick DuraFirm upholstery supporting you comfortably through even the most intense workouts.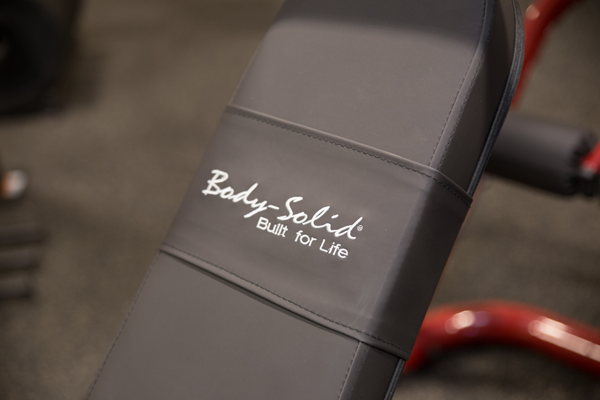 One of the best features on the GFID100 is our patented leg lock-down featuring oversize rollers for extra comfort and stability. This leg lock-down is of particular importance while performing upper and lower abdominal exercises as well as incline and decline strength training.
Last but not least, convenient transport wheels let you move the GFID100 effortlessly in and out of any rack or around your gym/facility.
Options include Body-Solid's GPCA1 Preacher Curl Attachment allowing you to use this bench for biceps-building Preacher Curls as well as the GLDA3 Leg Developer Attachment (leg extensions and leg curls).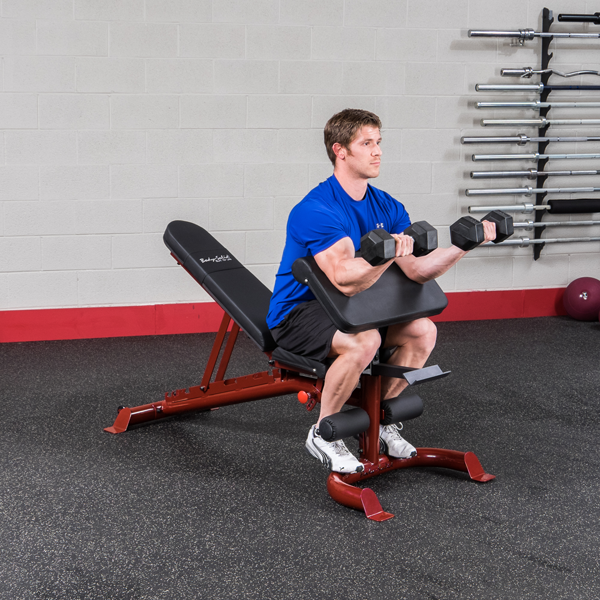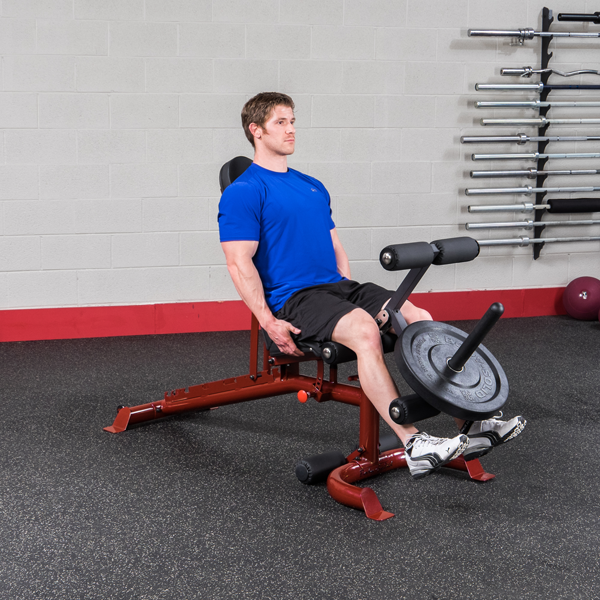 The GFID is backed by the strongest guarantee in the fitness industry: an in-home lifetime warranty in addition to a light commercial warranty. For more information on these warranties, visit http://www.bodysolid.com/warranty/.
For a small sample of the hundreds of exercises capable on the GFID100, watch the video playlist below:
To learn more about Body-Solid's brand-new GFID100 Flat, Incline, Decline Bench please visit http://www.bodysolid.com/Home/GFID100/Body-Solid_Flat_Incline_Decline_Bench, call 800-833-1227, email sales@bodysolid.com or visit your local Body-Solid dealer.