Fitness website Fit&Me recently named Body-Solid's Powerline BSG10X Home Gym as their top home gym of 2017.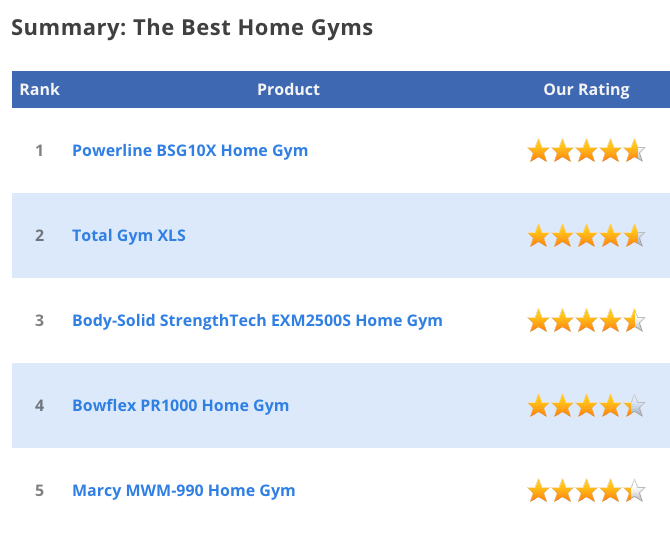 Fit&Me, an information fitness site ran by personal trainers and fitness enthusiasts, gave the BSG10X Home Gym a ****3/4 rating with pros including ease of assemble, strong construction, space-saving design, comfortable seat and exercise variety.
"This is a fantastic home gym option for several reasons. It comes in at a pretty affordable price, lets you do an insane amount of exercises, is durable, and very easy to assemble as well."
Body-Solid EXM2500S
Not to be outdone, Body-Solid's EXM2500S came in third on the list with a ****1/2 rating  and was described as a "solid and professional grade home gym that will do everything you need it to do plus a whole lot more."
"It's not a cheap option, but it definitely is one of the best choices you could go with in terms of durability and functionality."
Read the full list of 2017 best home gyms at fitandme.com/best-home-gym-reviews. For more information on the BSG10X or EXM2500S Gyms, please visit bodysolid.com or call (800) 833-1227.