Whether you're training for your first race, 5k or 10k or you're pushing your body to the absolute limit with a marathon this summer, you're going to need the right tools to achieve your goal.
Today, we'll look at some of the best Body-Solid tools and equipment to help you be your very best this summer.
These tools can help you set a new personal record, allow you to run further than you could have ever imagined or simply gives you the warm feeling that comes from crossing your first finish line.
Strength
You'll need to integrate some amount of strength training into your routine. Developing this strength supports your body as you run mile after mile. A consistent strength building program will also improve your efficiency and form and of course, best of all, decrease the risk of developing injury during your training.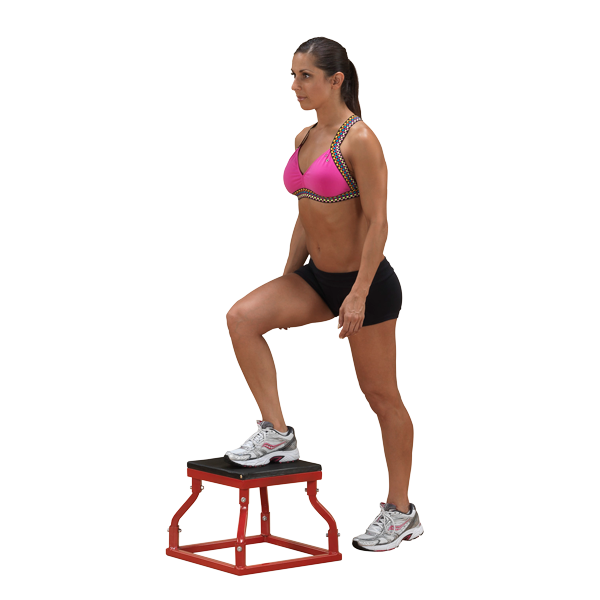 Body-Solid Tools Plyo Box
BSTPB: Body-Solid Plyo Boxes are a great tool to help you train for the year's first race. You can perform a number of leg-specific exercises designed to increase balance, stability and strength in your calves, hamstrings, quads and more. We recommend one-leg heel raises to strengthen your calves.
Body-Solid Tools Vinyl Dumbbells
BSTVD: Body-Solid Tools Vinyl Dumbbells come in a variety of sizes and colors but what we like most about them — they come in low weight. You'll want to avoid lifting too heavy during your run training, in particular if you're attempting leg-building exercises like the one-leg alternating dumbbell press or our personal favorite, the walking lunge. Perform lunges with a lighter-weight dumbbell by your side to increase both your strength and mobility.
Body-Solid Tools Resistance Tubes
BSTRT: Athletes, fitness enthusiasts, novice and advanced trainees alike benefit by including resistance tubes within training regimens. One of our recommended exercises is side walking with the resistance tubes.
This exercise strengthens your iliotibial (or IT) bands and greatly improves hip stability. Your hips may seem like the least of your worries when training for a big run but trust us, start doing these and you'll see what a massive difference stable hips can cause.
Rehab
Body-Solid Tools Premium Foam Rollers
BSTFRP: The holy grail of rehab equipment is the foam roller. We won't sugar coat it, you're going to be very sore throughout the training process. Use a foam roller to "roll" out the trouble areas: your lower back, your quads, your hamstrings, your calves. Foam rolling isn't a pleasant experience at first but once you feel the relief of a good roll, you'll be going back for more. Think of it as a "good pain."
Body-Solid Tools Yoga Mat
BSTYM: Yoga has proven to be a fantastic tool for race training rehab. A 20-minutes of low impact yoga can relax your body while still building strength, endurance, flexibility and stability.

Endurance by Body-Solid T100 Treadmill
T100: There's nothing worse than a training day being ruined by rain. Use a treadmill or elliptical to still get your normal work in, even if the weather is crummy.
Conclusion
We hope you found some valuable information and some tools to help you with your races this summer. Remember, variety is key. Keep your workouts fresh and motivating. You may be tempted to run, run, run to train but alternate a run day with a cross-training day. This will help your body recover from a tough run while also preparing your body for the next trek.
For more information about Body-Solid products, including those that can help you get ready for this summer's races, visit us at bodysolid.com.