Launched this week is a new product in the Body-Solid lineup, our DR100 Dip Attachment!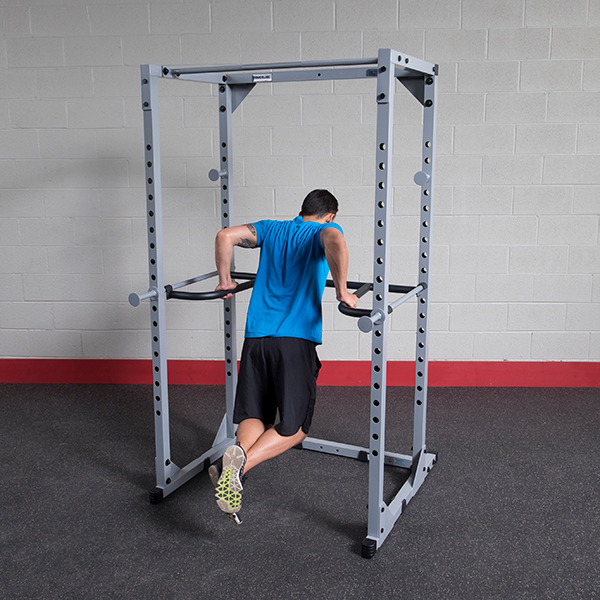 The DR100 helps transform both the PPR200 and BFPR100r Power Racks into powerful dip stations. The DR100 is an easy-to-use, easy-to-install attachment that can be added and removed from a power rack in seconds. Unlike competitive dip attachments, the DR100 Dip Attachment spans both safeties meaning it provides unsurpassed stability throughout the dip exercise. The DR100 also features tapered handles guaranteeing that any sized use has a proper fit and starting position.
Adding the dip exercise to your regime with strengthen your chest, shoulders and arms. Dips have a great effect on your chest as unlike bench or chest presses dips require stabilization thus activating more muscle groups. Likewise, both the strength and skill it takes to perform dips routinely will transfer to other bodyweight activities. You can learn more about the many benefits of dip exercises here.
In addition to the helpful dip movement, the DR100 can also be used to perform other bodyweight exercises including leg lifts, oblique crunches and push-ups. Watch the video below to see our recommended exercises for the DR100:
For more information on the all-new DR100, visit us at bodysolid.com or email sales@bodysolid.com.