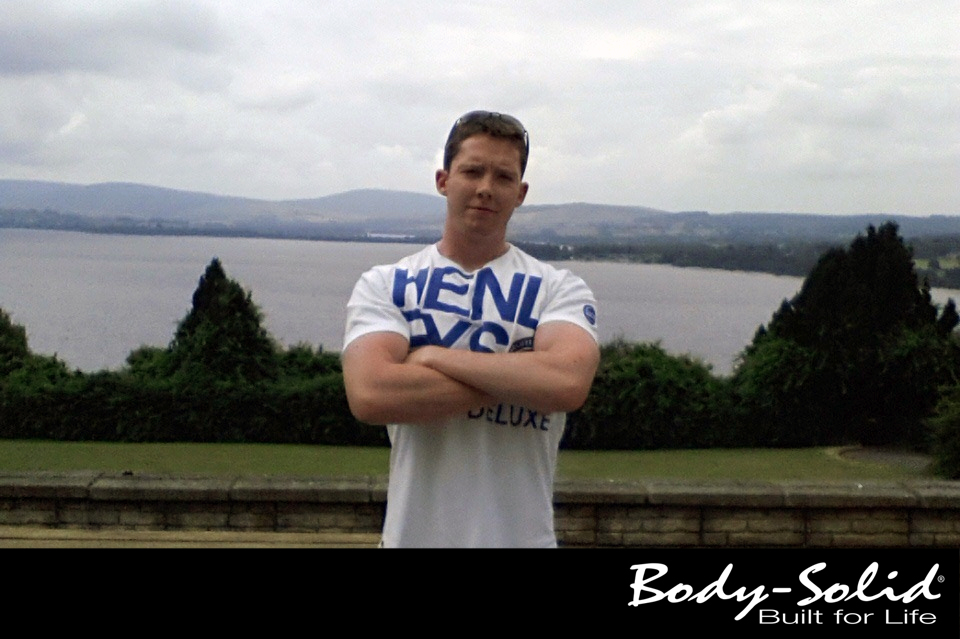 Today we're featuring a gym across the ocean from Body-Solid's home in Forest Park, Illinois: PKV Personal Training located in Walkinstown, a Southside suburb of Dublin, Ireland.
The owner, Peter K. Vaughan, began as a PT four years ago and opened his own facility (PKV Personal Training) in May 2015.
"I have always had an interest in the human body and how we have the power to shape and create what we like from it," said Vaughan. "Through exercise and good nutrition, it is my goal to educate and encourage people to embrace health and fitness as a way of living, to keep the body performing well at all stages in life, and maintain good health."
PKV Personal Training specializes in fat loss, sports performance, biking and bodybuilding coaching among a number of other things. Vaughan offers a wide range of services including private personal training, online training and coaches, home workout plans and nutrition consultations.
"I've trained clients from all walks of life, from hairdressers, bankers, course lecturers, sales reps and retirees, to rugby & tennis players, personal trainers, competitive bodybuilding and bikini competitors and more," said Vaughan. "I work with clients, male and female of all ages, fitness levels and abilities. My clients goals are my focus."
Vaughan carries with him over 16 years of weight training and bodybuilding experience in addition to four years of studying and gathering certifications and qualifications. Currently, Vaughan boasts an impressive resume of certifications including REPS Ireland Exercise Professional, EQF Level4 Personal Trainer, ITEC Level3 Personal Trainer, ITEC Level3 Physical Activity Nutritionist, PFS Bodybuilding Competition Coach, ITEC Gym-based Exercise Instructor, Certified TRX GSTC Instructor and Certified Kettlebell Instructor.
Like with any great personal training business, where you train your clients is as important as your qualifications and Vaughan has perhaps the best equipped private training facility in Ireland. PKV Personal Training features a wide array of Body-Solid products including Series 7 Smith Machine, Cable Crossover, Leg Press & Hack Squat, Leg Extension/Curl, Leverage Squat/Calf Machine, Vertical Knee Raise & Dip, and various Body-Solid accessories such as cable attachments, ab slings, biceps bombers and more.
For more information on PKV Personal Training visit them at pkvpersonaltraining.com, like them on Facebook at facebook.com/pkvpersonaltraining or follow them on Instagram at instagram.com/pkv.personaltraining.
Learn more about Body-Solid and what we could do for your facility, visit us at bodysolid.com/markets.