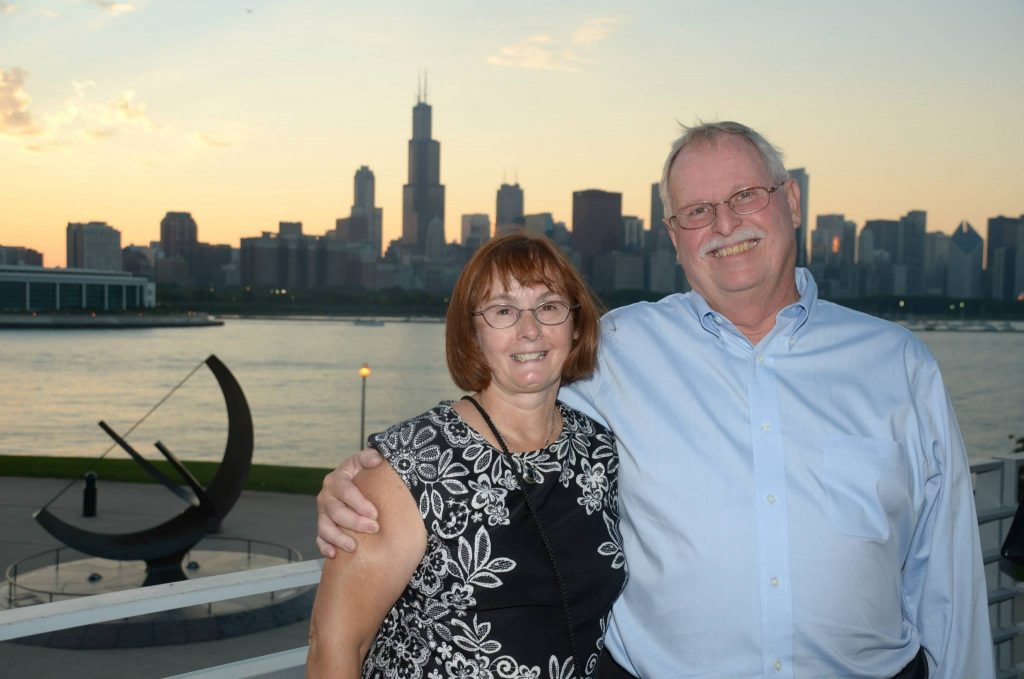 Last night, Body-Solid staff members celebrated the retirement of one of our favorite colleagues: William (Bill) Gladfelter. Gladfelter is retiring from Body-Solid after 13 years as the company's Customer Service Manager.
Chances are if you've called or emailed Body-Solid at any point in the last decade about a service question, inquired about a part for your equipment or had a general question about our equipment, you've spoken to Gladfelter. Gladfelter was an instrumental piece in Body-Solid becoming an industry-leader in customer service providing top-notch service and product knowledge.
"What I'll remember most about my time with Body-Solid was all the great people," said Gladfelter. "Everyone is like family."
During last night's celebration Body-Solid CEO Scott McDonald present Gladfelter with a brand-new wooden chair engraved with the logo of his beloved Chicago Cubs.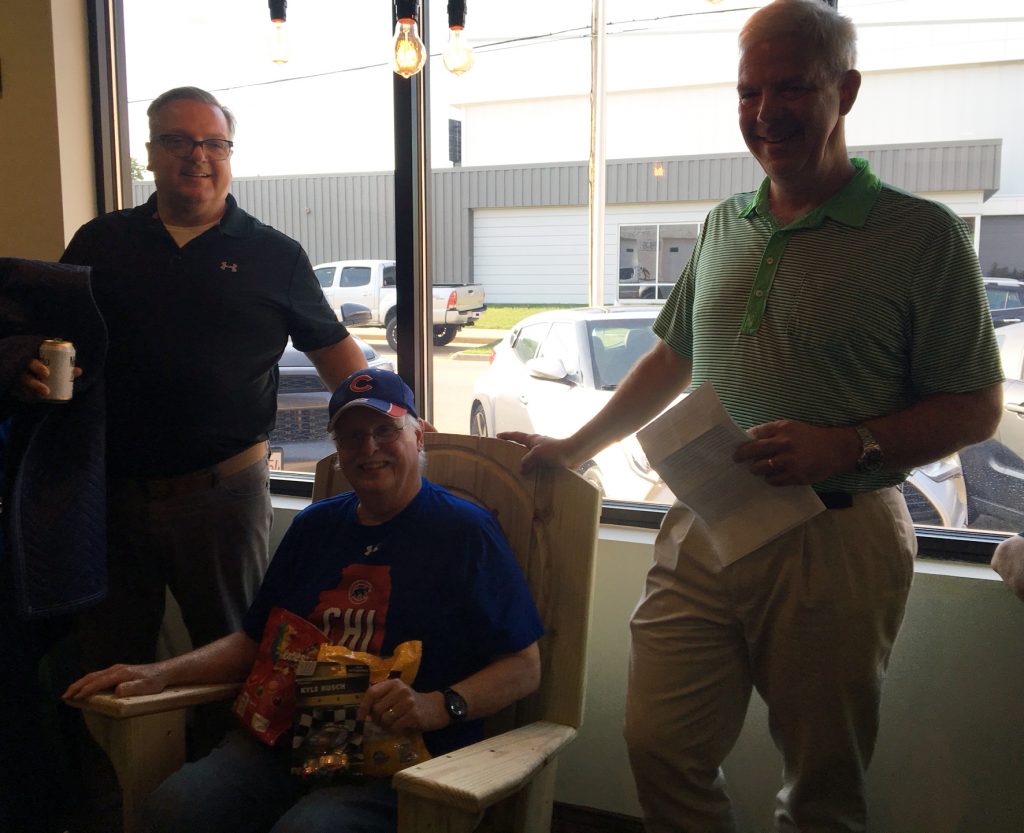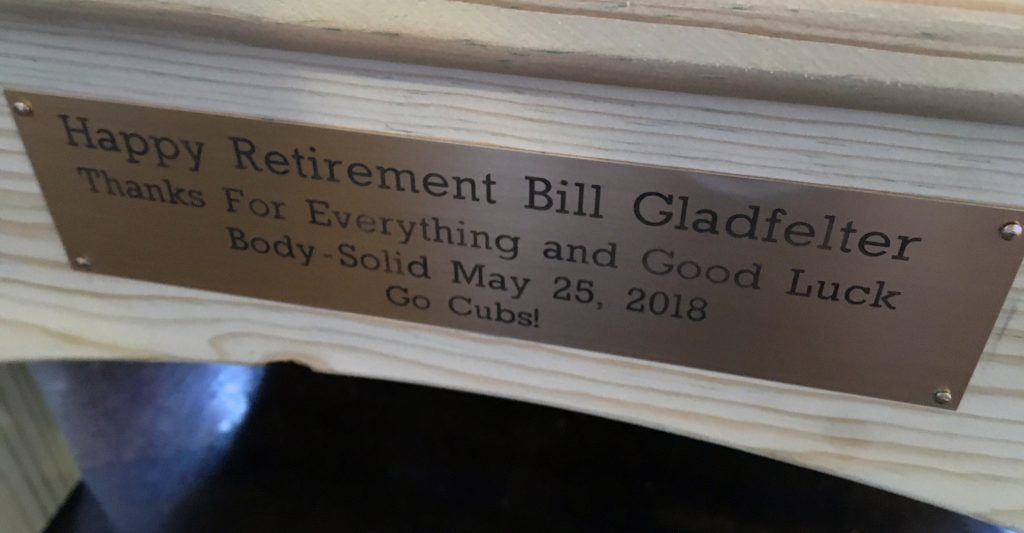 What are Gladfelter's retirement plans?
"I'll keep busy by enjoying the grand kids, learning to fly my RC plane," said Gladfelter. "I'll keep going to Yogi Bear (Warren WI) campgrounds and some fishing."
Please join us in congratulating Gladfelter on his retirement!