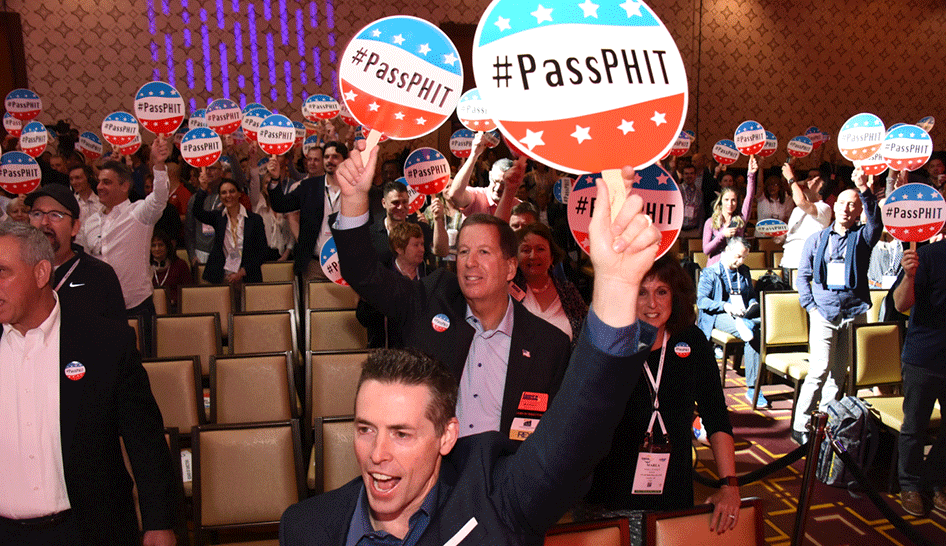 Twelve years ago, the International Health, Racquet & Sportsclub Association (IHRSA), the Sports and Fitness Industry Association (SFIA), and the National Coalition for Promoting Physical Activity (NCPPA) worked towards creating a bill that would incentivize Americans to be more physically activate.
Yesterday, the concept dreamt up by these organizations drew closer to reality as The Personal Health Investment Today (PHIT) Act was passed by the United States House of Representatives as part of a larger HSA bill package (H.R. 6199) by a vote of 277 to 142.
"Today's vote to pass the PHIT Act in the House of Representatives is a huge step forward," said SFIA President and CEO Tom Cove. "SFIA and the PHIT Coalition have worked tirelessly to educate members of Congress on this innovative approach to promoting sports and fitness to improve health. Though we have a lot of work to do before the bill becomes law, we are very happy with this progress, and grateful to our congressional champions for their leadership."
The PHIT Act would allow Americans to utilize tax-free HSA and flexible spending accounts (FSAs) to pay for select fitness expenses including health club memberships, youth sports fees and sports safety equipment at a total of $500 for individuals and $1,000 for families.
Thanks to yesterday's vote, the PHIT Act will now advance to the United States Senate where it is believed to be up for consideration as soon as November 2018.
We at Body-Solid are very excited to see the PHIT Act go before the U.S. Senate as Body-Solid CEO Scott McDonald is presently on the SFIA Board of Directors and played a key role in creating the framework of the act.
For more information on the PHIT Act, visit SFIA's official website at sfia.org.