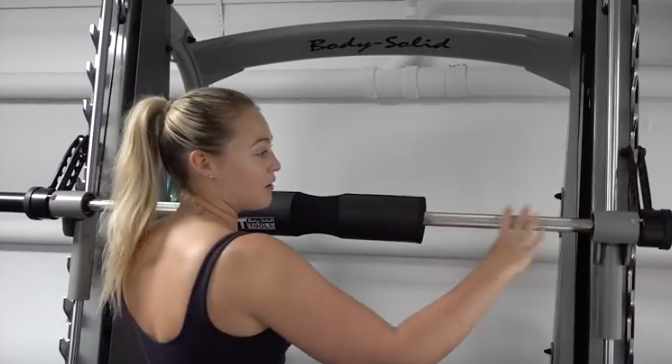 International model Iskra Lawrence recently worked with Body-Solid dealer FitnessFactory.com on a brand-new, fully-loaded home gym with dozens of Body-Solid pieces (you can view her home gym tour video at blog.bodysolid.com/2018/08/iskra-lawrences-woman-cave/).
Iskra's latest YouTube video shows the model working out on the Body-Solid SCB1000 Smith Machine while also utilizing our SFID425 bench.
View the full video below:
Subscribe to Iskra on YouTube at youtube.com/iskra and follow her on Instagram at instagram.com/iskra. Learn more about Body-Solid at bodysolid.com or email us today at sales@bodysolid.com.