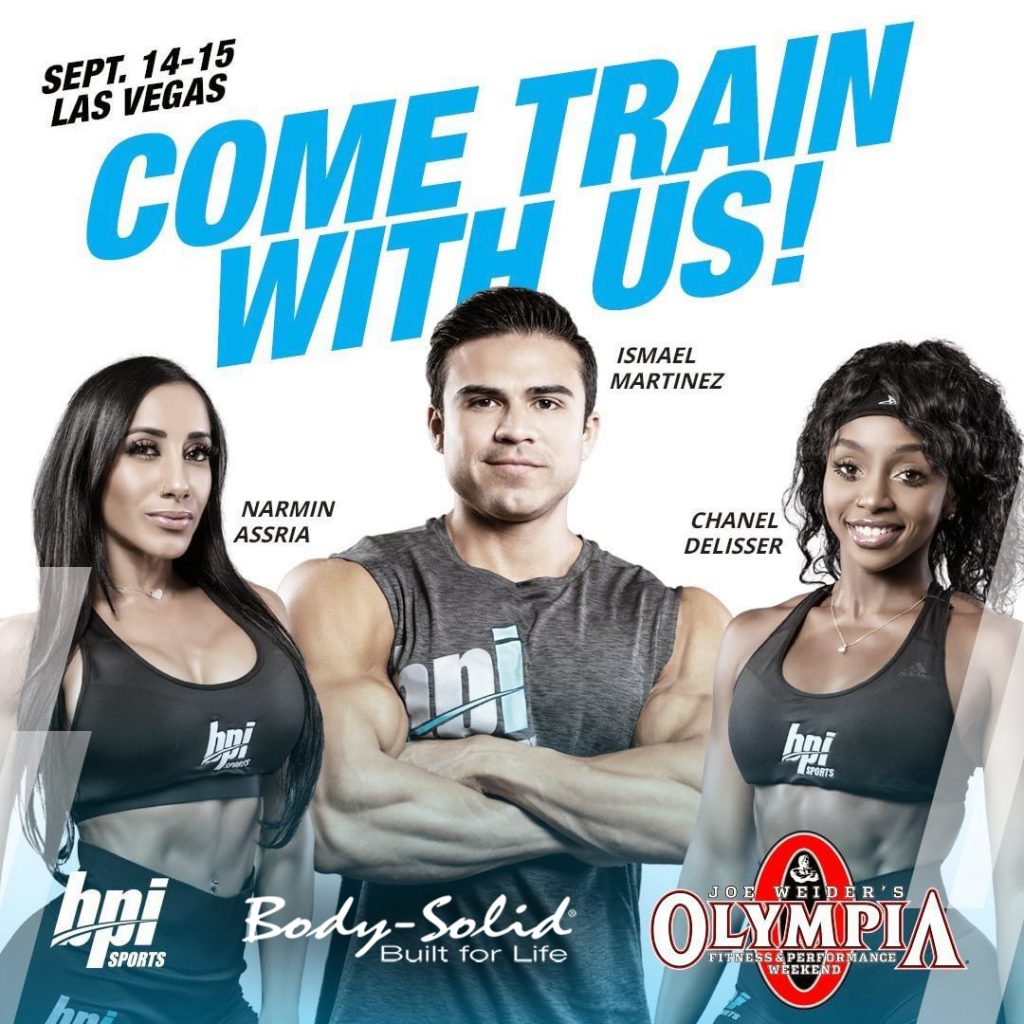 Body-Solid partnered with nutrition and supplement company BPI Sports as well as the world-renowned Muscle & Fitness magazine to provide several Body-Solid pieces for their booth at this weekend's Olympia Weekend/Mr. Olympia.
Attendees to Olympia Weekend—taking place September 13-16 in Las Vegas, Nevada—will have the opportunity to workout on a fully-stocked Body-Solid gym with BPI Sports and Muscle & Fitness VIPs.
VIPs on hand include IFBB Pro Charles Griffen, former Arnold Classic winner India Paulino, IFBB Pro Ismael Martinez, Ms. Bikini Olympia competitor Narmin Assria as well as Chanel Delisser, Steven Cao and  and Nevin Wood.
Body-Solid equipment will include our new R300 indoor rower, S2FT Functional Trainer, SLM300G/2 Lat Machine, SPR1000 Power Rack as well as dumbbells, kettlebells, olympic bars, landmines and more.
Learn More
For additional details on our presence at Olympia Weekend visit BPI Sports at bpisports.com/olympia-athletes-2018 and see a full schedule of Olympia Weekend events at mrolympia.com/2018/mr-olympia.