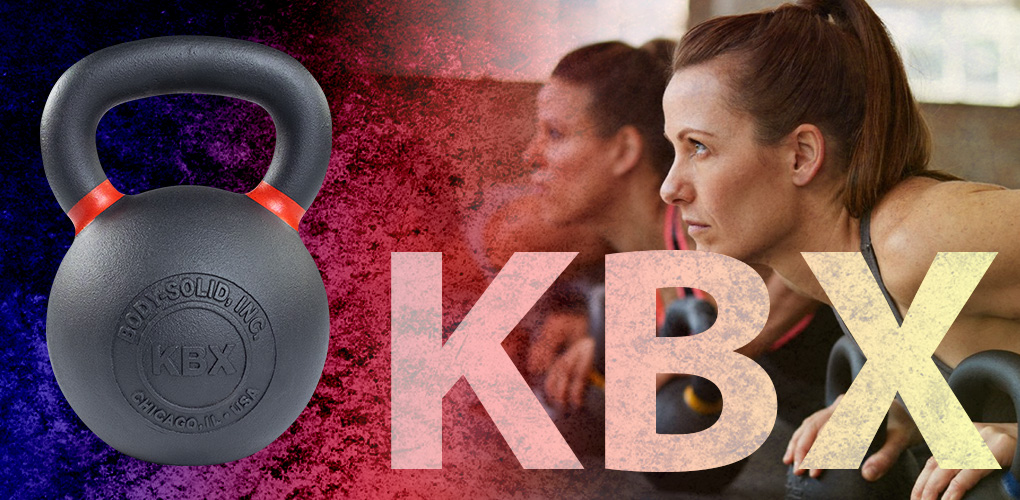 Body-Solid has introduced a new set of kettlebells in our Body-Solid Tools line: KBX Training Kettlebells.
These brand-new kettlebells are built with durability and performance in mind and feature a matte black chip-resistant powder-coated finish providing superior grip during strenuous workouts.
Body-Solid Tools KBX Training Kettlebells are manufactured with a state-of-the-art single-cast gravity casting process offering much higher quality than competitive sand-casted kettlebells. This gravity casting process guarantees that each kettlebell is constructed to meet the highest standards including a flat, wobble-free base, smooth and easy-to-grip handles as well as a consistent overall finish.
Each KBX Kettlebell has a stylish embossed logo and easy-to-read weight distinction in both kg and lb to ensure you grab the right kettlebell each time.
Body-Solid Tools KBX Training Kettlebells are available in 10 different weights with each weight featuring distinct and easy-to-distinguish color coding:
4kg – 8.8 lbs
6kg – 13.2 lbs
8kg – 17.6 lbs
12kg – 26.4 lbs
16kg – 35.2 lbs
20kg – 44.1 lbs
24kg – 52.9 lbs
28kg – 61.7 lbs
32kg – 70.5 lbs
36kg – 79.4 lbs
Learn more about KBX Training Kettlebells at https://www.bodysolid.com/home/kbx/training_kettlebells or email us at sales@bodysolid.com