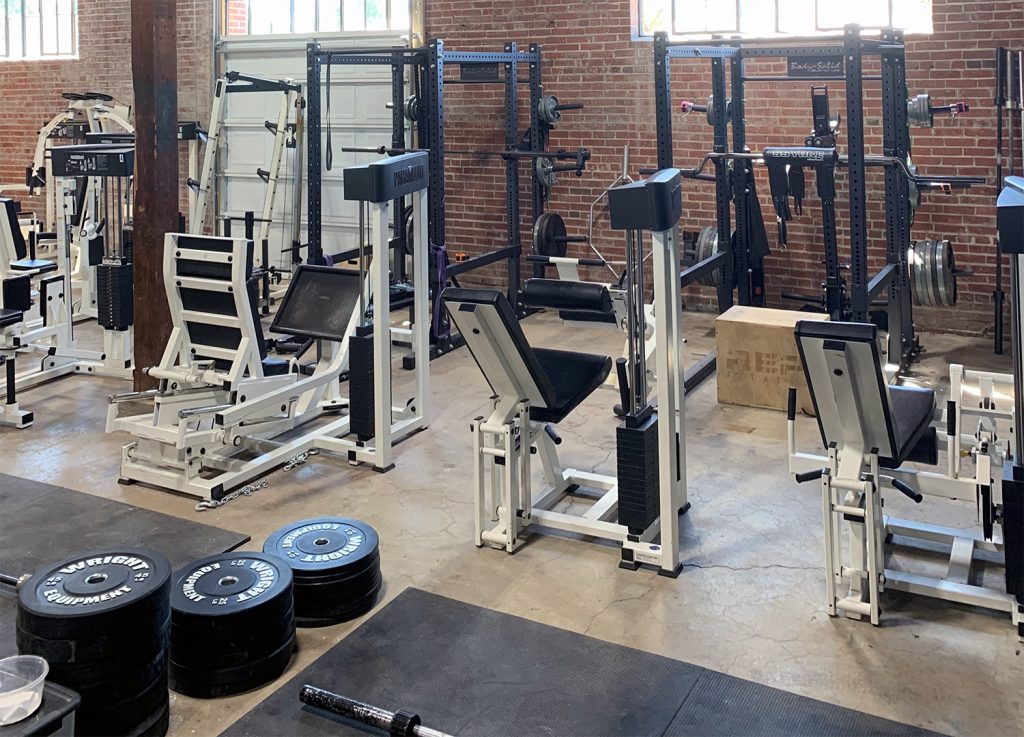 Cody Courter was sick of powerlifters like himself being kicked out or mocked at commercial gyms for being too loud, grunting or using chalk. So, Courter took his passion of fitness to the next level and opened 949 Powerlifting in Lebanon, IL.
Most reading this will have no idea where Lebanon, IL is and we can't blame you.
For the record, its part of the Greatest St. Louis metropolitan area in Southern Illinois and home to McKendree University, the oldest college in Illinois.
But for Courter, Lebanon offered an opportunity not only for his powerlifting gym but a chance to help young athletes in the area.
"(Lebanon) is a small town that has no strength and conditioning program for their middle school and high school athletes," said Courter. "I wanted to give kids a chance to train and become better athletes and potentially go to college for sports."
Preparing young athletes is a passion to Courter as he once was a young athlete looking for the type of guidance and direction he wants to offer.
Courter began lifting when he was 10 years old and by age 17, he had already benched 315 lbs. setting a then-high school record. After high school, Courter benches 500 lbs. raw at 19 years old and after college, began his career as a personal trainer.
Today, Courter has many accolades under his belt including three Illinois state records in bench. Last year, Courter ranked 11th in the United States with a 562 lb. bench at the 308 lb. weight class.
What he's more proud of, though?
"I have trained two clients that set world records in squat and another with a world record in bench," said Courter.
As far as 949 Powerlifting, the Lebanon-based facility specializes in custom periodization programming for clients in all forms of competitive powerlifting. Selecting equipment that's not only tailored to 949 Powerlifting's specific needs but also intense weights was no easy task.
"I needed big and strong racks to support squats, incline bench and heavy rack pulls," said Courter. "You need to show everybody its time to be serious and lift some weights!"
Courter visited nearby Show Me Weights in Fenton, Missouri and there found Body-Solid's SPR1000 Power Rack.
"The biggest guys in the gym fit inside the racks and they've truly help up to being a solid and sturdy piece of equipment," said Courter. "It's been great."
Still only a year into its formation, 949 Powerlifting has plenty of years to come. For now, Courter is keeping things simple.
"I just want to establish a strong lifting community that will teach and learn from one another in and out of the gym," said Courter. "I want everyone push one another to get stronger mentally and physically every day."
For more information about 949 Powerlifting, visit them online at 949powerlifting.square.site or follow 949 on Instagram @949__powerlifting.