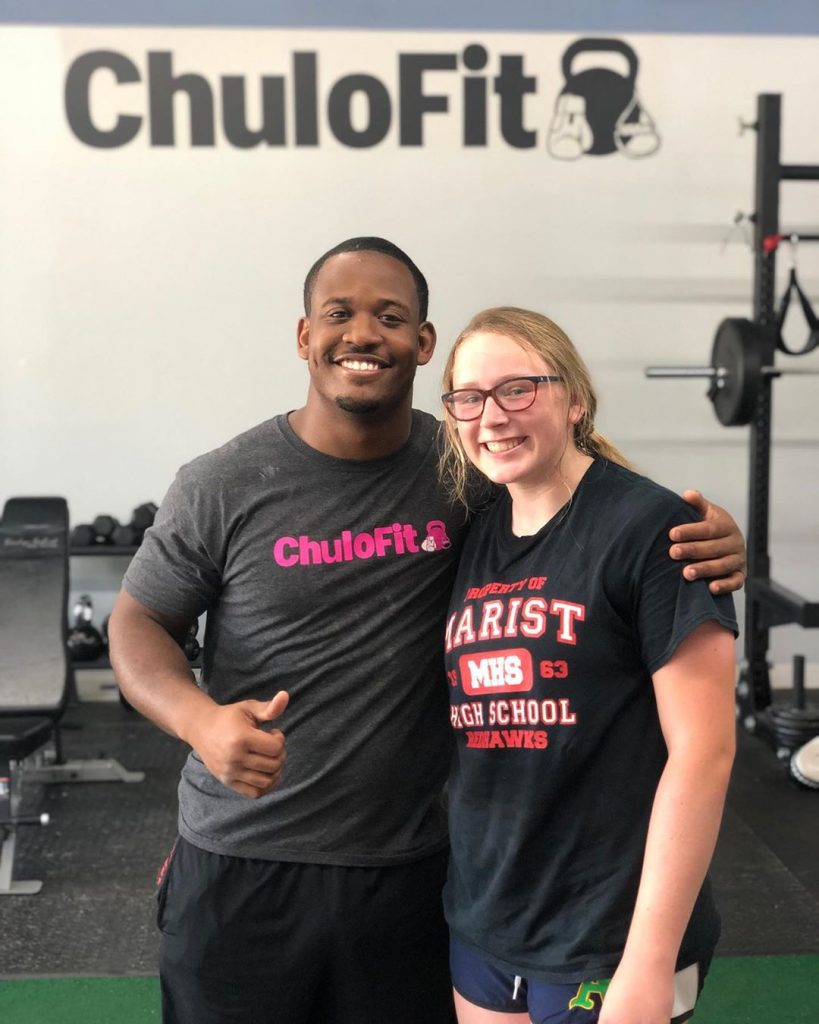 ChuloFit Training Studios is located in Palos Heights, IL, a southwest suburb of Chicago, Illinois. ChuloFit was established in 2017 by owner and head coach Lamont Doyle.
"I had been personal training for about 8 years," said Doyle. "But I realized I couldn't help as many people as I knew I could without having a team of people."
Since opening in 2017, ChuloFit Training Studio has become a fixture in the Palos Heights community.
"I knew that Palos Heights was a health-conscious community with good families that are invested in their children's fitness and athletics," said Doyle.
As a result, ChuloFit specializes in youth and teen sports performance training as well as personal and group training.
"Our fitness programs consist of boxing, kickboxing and strength & condition classes," said Doyle. "As far as our sports performance, we tailor that towards each athlete's mental and physical performance on and off the field."
Doyle's facility is filled with several Body-Solid pieces including the GDR60 dumbbell rack, dumbbells, kettlebells, bumper plates, landmines and more.
"When selecting equipment I'm always was looking for something that I can do multiple compound movements but doesn't take up a lot of space," said Doyle.
Since opening in 2017, Doyle and ChuloFit have worked with Body-Solid dealer FitnessFactory.com to supply their Body-Solid equipment.
I have been using Body-Solid equipment for years, and never had issues with the product," said Doyle. "The durability is by far my favorite part."
ChuloFit is currently expanding and increasing its online presence with hopes of expanding to more studios in the Chicagoland area.
"The more the ChuloFit brand is out there the more people we can help," said Doyle.
For more information about ChuloFit Training Studio visit them at chulofitness.com, like them on Facebook at facebook.com/ChuloFitness/ and follow them on Instagram (instagram.com/chulofit/) & Snapchat (snapchat.com/add/chulo1991).
Learn how Body-Solid can help you or your facility visit bodysolid.com/markets, email sales@bodysolid.com or call us today at (800) 833-1227.