The Body-Solid Pro Clubline SFB125 Flat Bench is a no-frills flat workout bench with extra-thick upholstery and a heavy-duty steel base.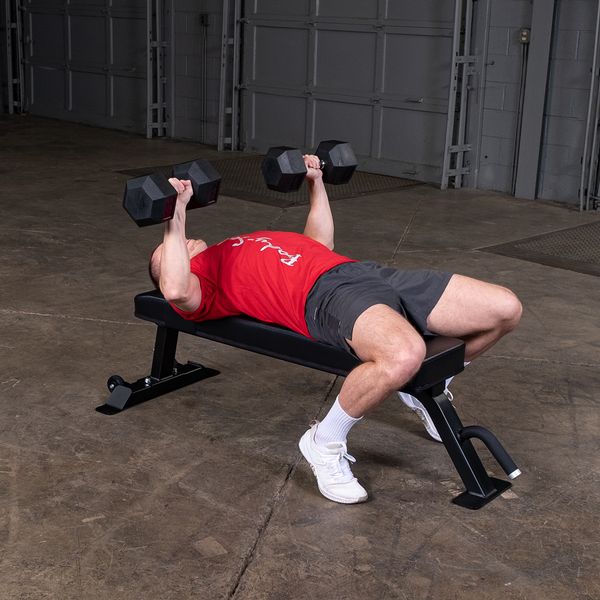 Constructed with a 2×3" 11-gauge steel frame and a high-density 12" wide pad, the SFB125 Flat Bench is a solid and stable platform for bench press, dumbbell flys, skull crushers, dumbbell rows, triceps kickbacks and more.  The SFB125 Flat Bench also features attached transport wheels and an ergonomic handle for safe and easy transport.  
2×3" 11-gauge steel construction
High-density foam
Attached transport wheels
Weight Capacity: 1500 lbs. 
PAD Dimensions: 48"L x 12"W
Product Weight: 58.4 lbs.
Dimensions: 63"L x 25.1"W x 17"H
Learn more about the SFB125 Flat Bench on our product page at https://www.bodysolid.com/home/sfb125/pro_clubline_flat_bench.