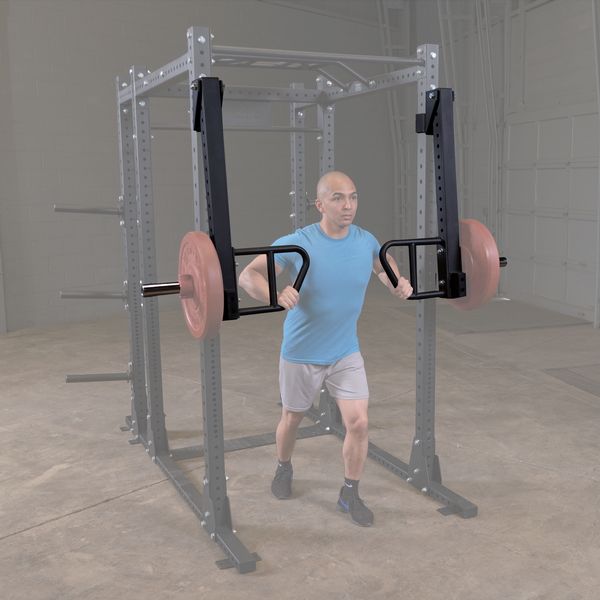 Body-Solid has made an exciting new addition to its Pro Clubline series of products with the new SPRJAM Jammer Arms.
Body-Solid Pro Clubline Jammer Arms build explosive power and add another dimension to Body-Solid's wildly-popular SPR1000 Power Rack series.
Popular with athletic training facilities, team sports facilities and schools, Body-Solid Pro Clubline Jammer Arms integrate perfectly into football and other sports training offering the ability to increase explosiveness, power and speed.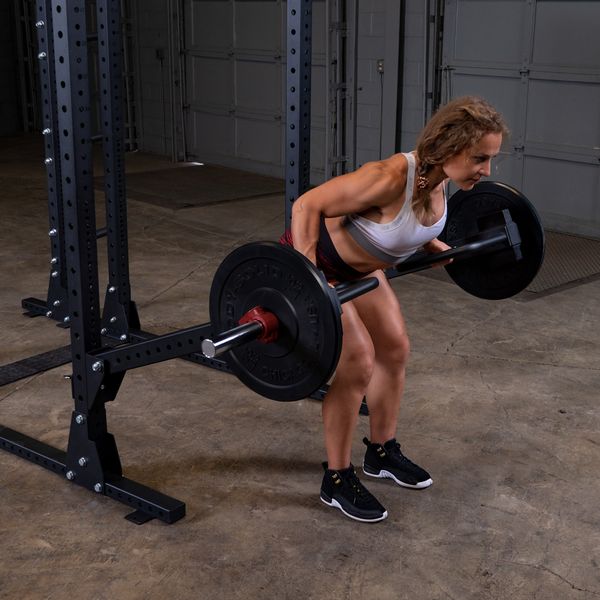 Built with 3"x 3", 11-gauge steel and oversized industrial-strength hardware, these Jammer Arms are designed for heavy-use, commercial and athletic training facilities. The 11" chrome-plated weight horns feature plenty of room for heavy workouts and allow users to fully customize weight and resistance with Olympic weight plates.
Rubber bumpers help protect racks from scratches and scuffs and reduce noise during workouts. Innovative grip handles allow for both neutral and angled grips for additional workout variety.
Use Body-Solid Pro Clubline Jammer Arms for powerful jammer movements including single-arm jammer, rotational jammer, hammer jammer, rows, triple extension and more. Additionally, jammer arms can be utilized in popular barbell focused movements like bench press, deadlifts, shoulder press, incline press and more.
Note: Body-Solid Pro Clubline Jammer Arms should only be installed on a Body-Solid SPR1000 Power Rack that is securely fastened to the floor.
For more information about the new SPRJAM Jammer Arms or any other Body-Solid product, please visit us at bodysolid.com, call (800) 833-1227 or email sales@bodysolid.com.