Moweaqua, Illinois is a classic Midwestern American small town with a population of just under 2,000.
Located 45 minutes east of Illinois' capital of Springfield— Moweaqua's Main Street takes citizens and visitors to a simpler time of classic Americana.
Barnes Gym—the brainchild of Ryan Barnes and Olivia Younker—sits on that Main Street helping the residents of Moweaqua build better, healthier bodies.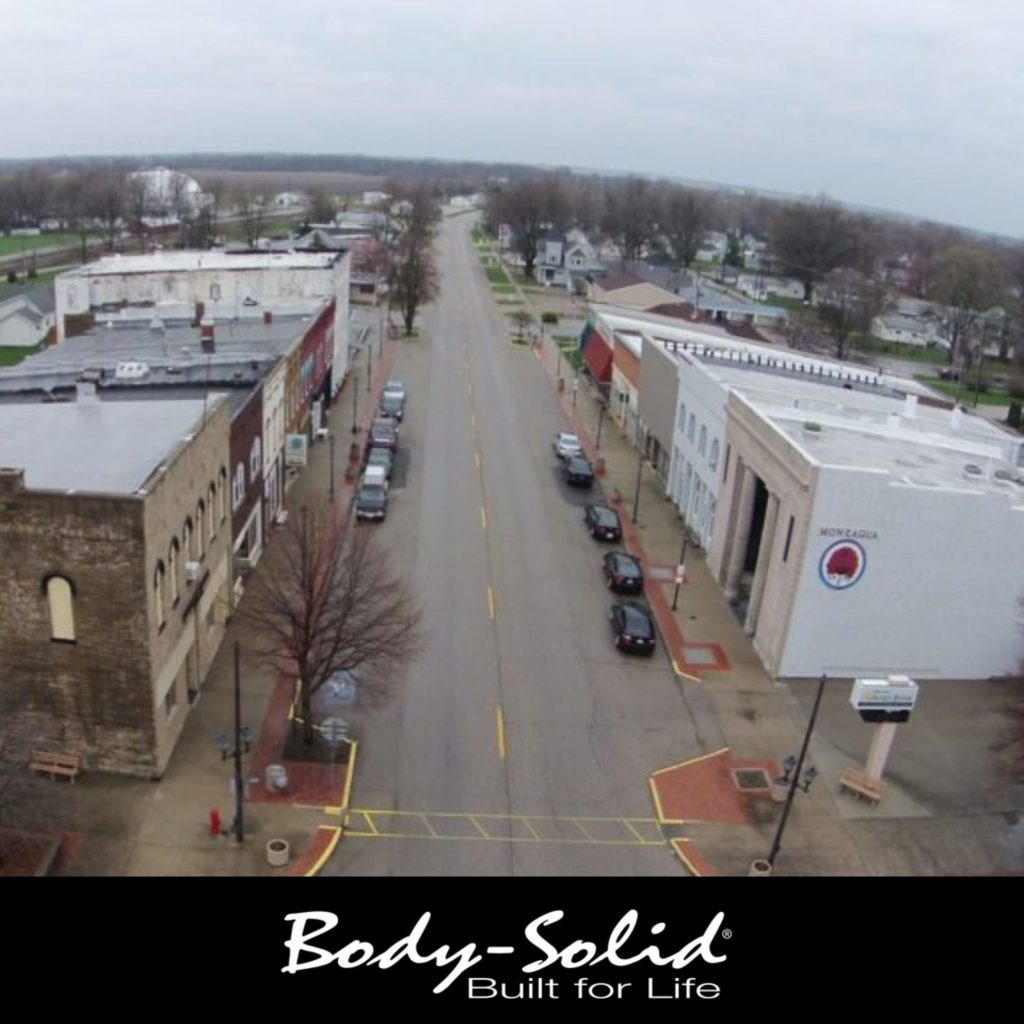 "We chose our location because we thought it would be nice to add something special to our community that it didn't have," said Younker of Barnes Gym's Main Street location.
The open-concept gym opened a month ago (October 2020) amid the ongoing coronavirus pandemic. Barnes Gym, however, is offering a service to the community as staying fit and healthy (physically and mentally) is of the utmost importance.
Barnes Gym is open to the public 24 hours a day and seven days a week.
Ryan, Olivia's husband, has a history of training with personal training experience at both the Decatur Athletic Club and Charter Fitness.
Barnes also holds a Health, Fitness and Recreation degree from Milikin University in nearby Decatur.
When Olivia and Ryan were looking to add equipment to the new gym facility they reached out to Body-Solid dealer Fitness for All.
"We wanted to make sure we had a wide variety for everyone," said Younker. "We cater to all age groups so we wanted to make sure that we had something that could appeal to all of them."
Barnes Gym picked up quite the lineup of Body-Solid equipment including the Body-Solid SPR500BACK Half Rack, SPR500 Half Rack, SR-HEXCLUB Hexagon Rig, STBR500 T-Bar Row, GSS50 Sissy Squat, Endurance R300 Indoor Rower and more!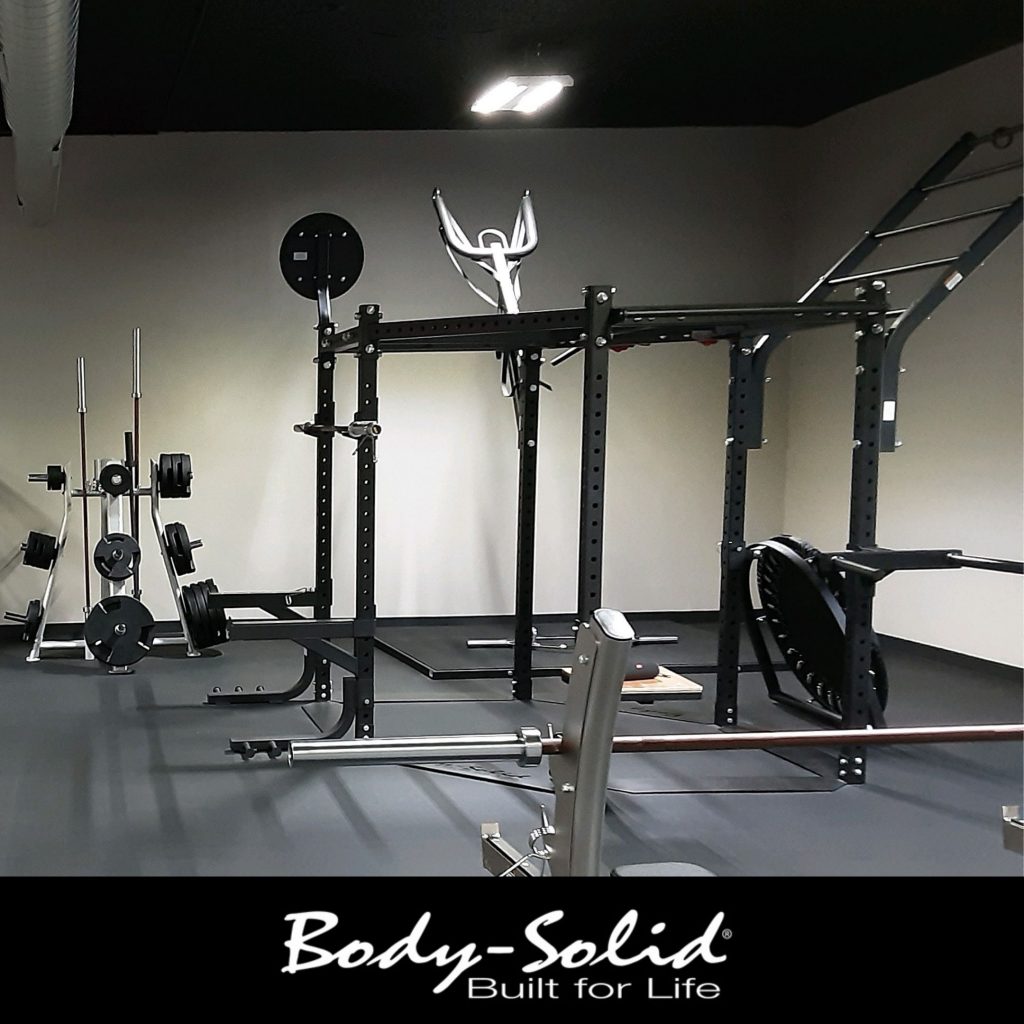 One of the highlights for Barnes Gym has been the standout Body-Solid Hexagon Rig.
"(The Hexagon Rig) serves as our WOW factor," said Younker. "Most gyms don't offer this large piece of equipment so we were very excited to be able to offer it to our clients."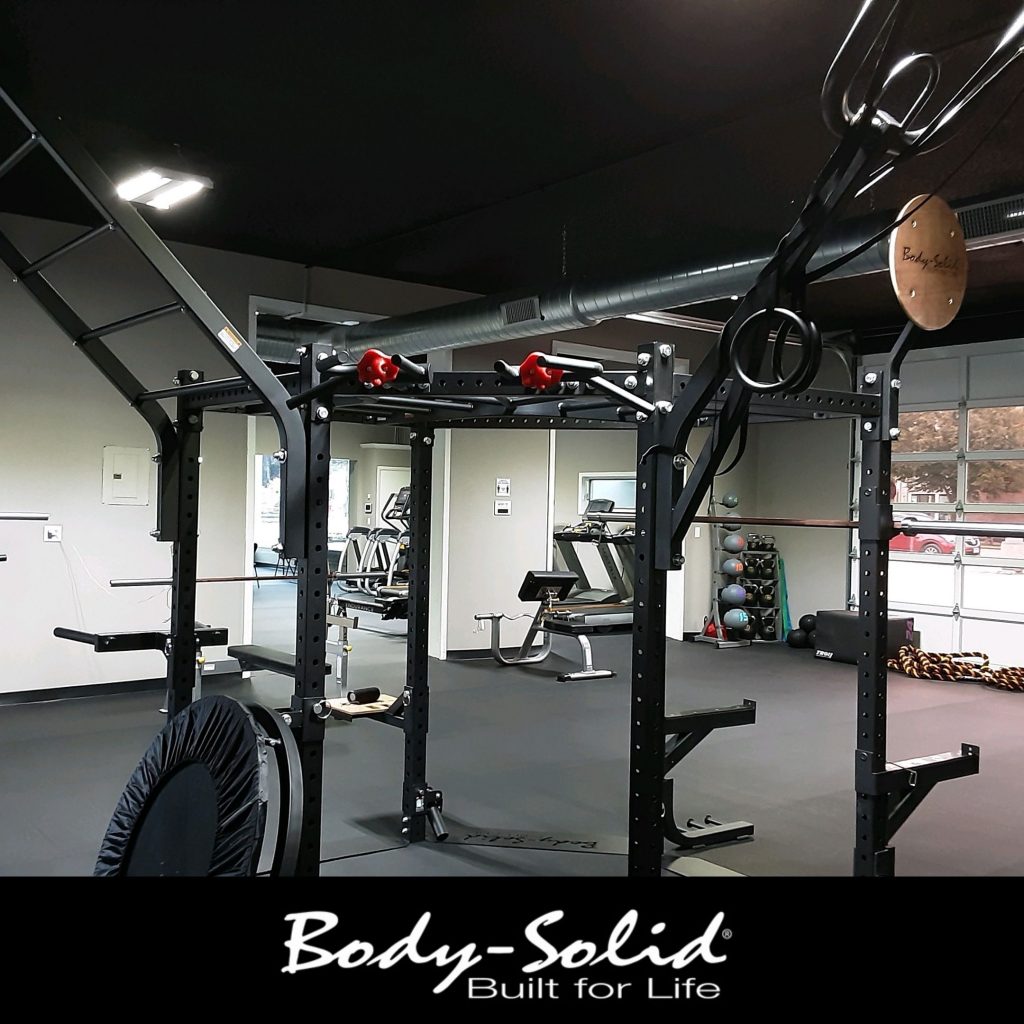 Barnes Gym is still new but Olivia and Ryan hope it can become a fixture not only in Moweaqua but in the surrounding communities as well.
"We are looking forward to growing our business in the community and surrounding communities to offer all that we can for our clients," said Younker.
For more information about Barnes Gym, visit them on Facebook at facebook.com/BarnesGym.
Special thanks to Fitness for All in Springfield, Illinois as well. You can visit them at fitnessforallinc.com.
If you're interested in purchasing Body-Solid equipment for your gym or facility, visit us at bodysolid.com or email sales@bodysolid.com today.