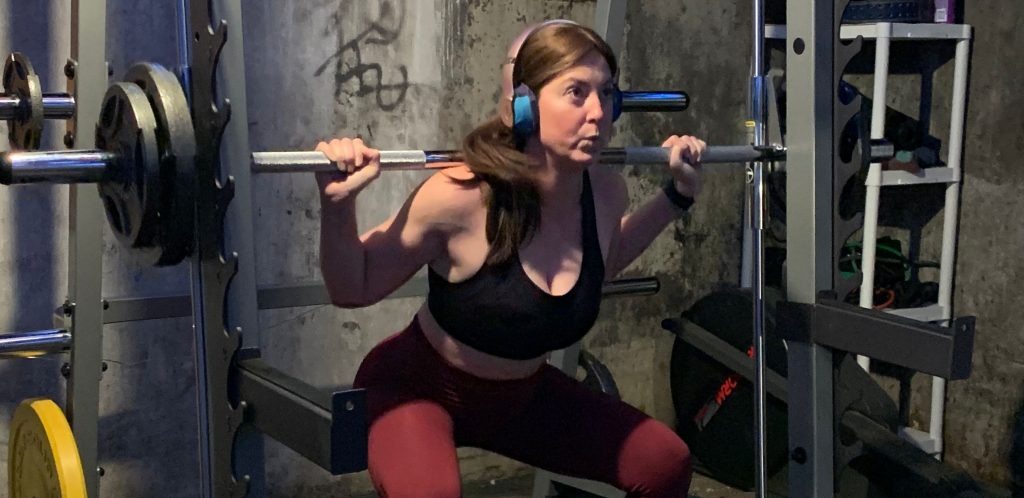 For some personal trainers, like Meredith Harris, the ongoing COVID-19 pandemic has flipped their lives completely upside down.
"With the restrictions on gym capacity and the general reluctance of clients (and myself) to return to the gym, I have not trained an in-person client since March," said Harris.
Before COVID-19, Harris trained clients at the Lincoln Park Athletic Club in Chicago, now she has had to adapt her coaching to a more online, video-call and home-based approach.
No matter the location, personal training is an opportunity for Harris to pass on her knowledge and lifelong passion.
"I have been an avid fitness enthusiast for as long as I can remember," said Harris. "I tried every form of fitness and class before finally settling on strength training around seven years ago."
The transition to a strength training approach ended up being life-changing for Harris.
"After giving birth to my third daughter 12 years ago I really struggled to take off some pretty significant weight gain," said Harris. "After years of running and cardio, the weight room made all the difference."
With the COVID-19 pandemic continuing Harris has made significant upgrades to her home workout spacing including adding several Body-Solid machines including Body-Solid's GLM83 Lat Machine, GS348Q Series 7 Smith Machine, GPR370 Multi-Press Rack as well as additional benches, bars and attachments.
Harris purchased her Body-Solid equipment from local dealers including FitnessFactory.com – Chicago and BodyQuest in Springfield, IL.
Between sessions, Harris posts regular workout videos and photos on her Instagram page (@meredithhfit):
For More Information
For more information on Body-Solid, please visit us at bodysolid.com or email us today at sales@bodysolid.com.
Find Body-Solid dealers near you using our interactive Body-Solid Dealer Locator tool at bodysolid.com/dealer_locator.