Professional wrestling and fitness have always gone hand-in-hand.
From the earliest days of the sport to the mainstream peak in the 80s with names like "Superstar" Billy Graham and Hulk Hogan to the recent stars like John Cena and Batista— pro wrestling has always had a connection to the fitness world.
While some wrestlers opted for bodybuilder or powerlifter bodies, others used the power of fitness for increased stamina and athleticism to excel at the sport.
While the sport may be pre-determined and the wrestlers working in coordination, the physical fitness needed to excel at pro wrestling and maintain a healthy body while doing so, is no easy task.
That's where professional wrestling schools like the Bristol, Pennsylvania-based Worldwide Wrestling Dojo come in.
Located just outside of Philadelphia, the Worldwide Wrestling Dojo was formally founded in May of 2018 and born out of the remnants of the former Ring of Honor Dojo.
Worldwide Wrestling Dojo's motto is "quality talent needs quality training" and the facility has excelled at that for the last three years.
The owner and head trainer of Worldwide Wrestling Dojo is Brandon Littlejohn—better known to wrestling fans as Cheeseburger or the World Famous CB.
Littlejohn made his pro wrestling debut in 2012 and has worked all across the country and the world including spots at the world-famous Tokyo Dome.
After being an assistant trainer in the former Ring of Honor Dojo, Littlejohn broke out on his own in 2018 starting Worldwide Wrestling Dojo alongside international women's champion Sumie Sakai.
The school offers hands-on training from both Littlejohn and Sakai.
"We specialize in teaching the art of professional wrestling to our students," said Littlejohn.
Classes at the Worldwide Wrestling Dojo focus on the best ways to maximize footwork, psychology and facial expressions all to better engage the pro wrestling audience.
Since opening in 2018, several Worldwide Wrestling Dojo students have worked for major wrestling organizations.
Students of Bristol's Worldwide Wrestling Dojo are treated to a selection of Body-Solid equipment with which to build their bodies.
"I love that Body-Solid items are versatile and durable," said Littlejohn. "The equipment has been great and extremely useful for us."
Currently, the Worldwide Wrestling Dojo has an assortment of benches as well as a smith machine in their arsenal.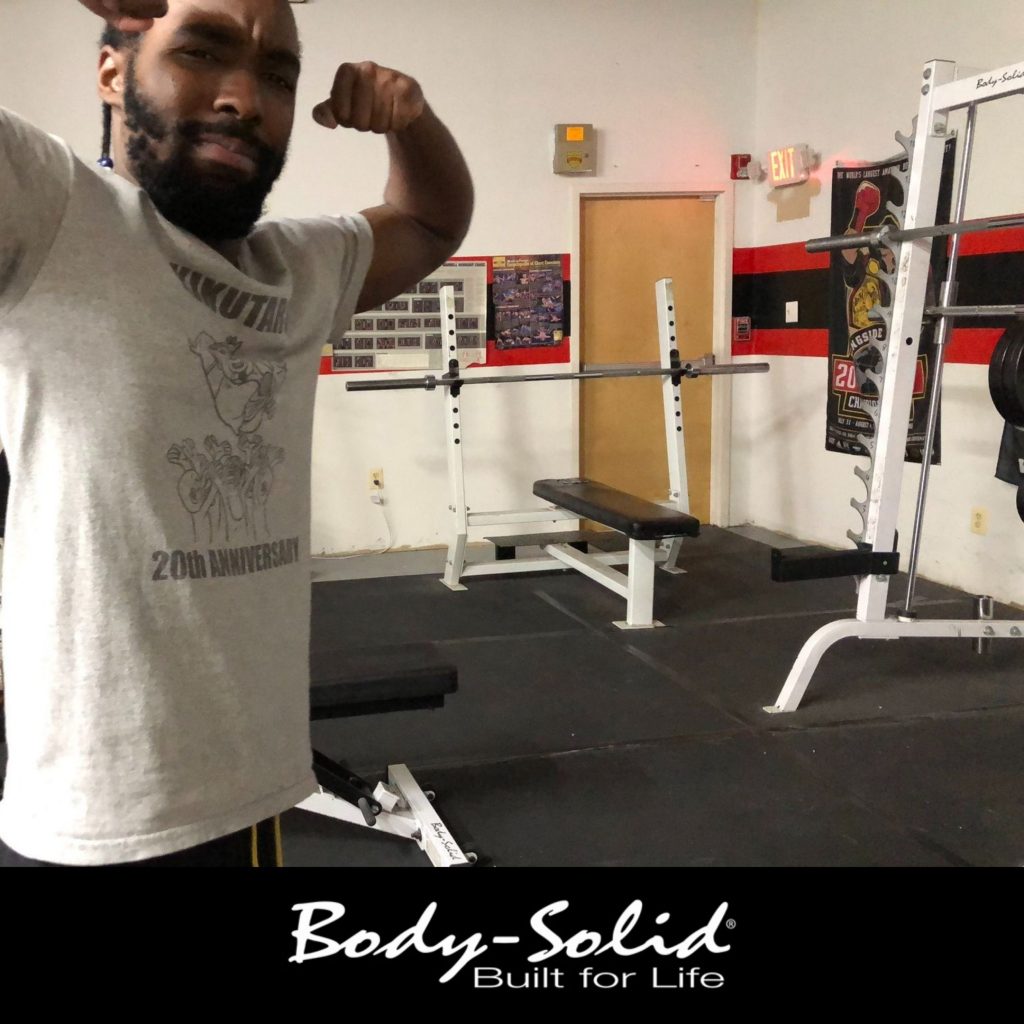 Like most businesses, COVID-19 has forced adaptation and change to Worldwide Wrestling Dojo.
"We had to create smaller classes," said Littlejohn. "We also did mandatory COVID tests, temp checks and masking wearing during training to keep everyone safe."
With a few years and a growing list of alumni under their belt Worldwide Wrestling Dojo will continue to grow and train the next generation of pro wrestlers.
For more information about the Worldwide Wrestling Dojo, visit their website at worldwidewrestlingdojo.com. You can also follow them on:
To learn how Body-Solid can help your home gym or workout facility, visit us at BodySolid.com or email sales@bodysolid.com.