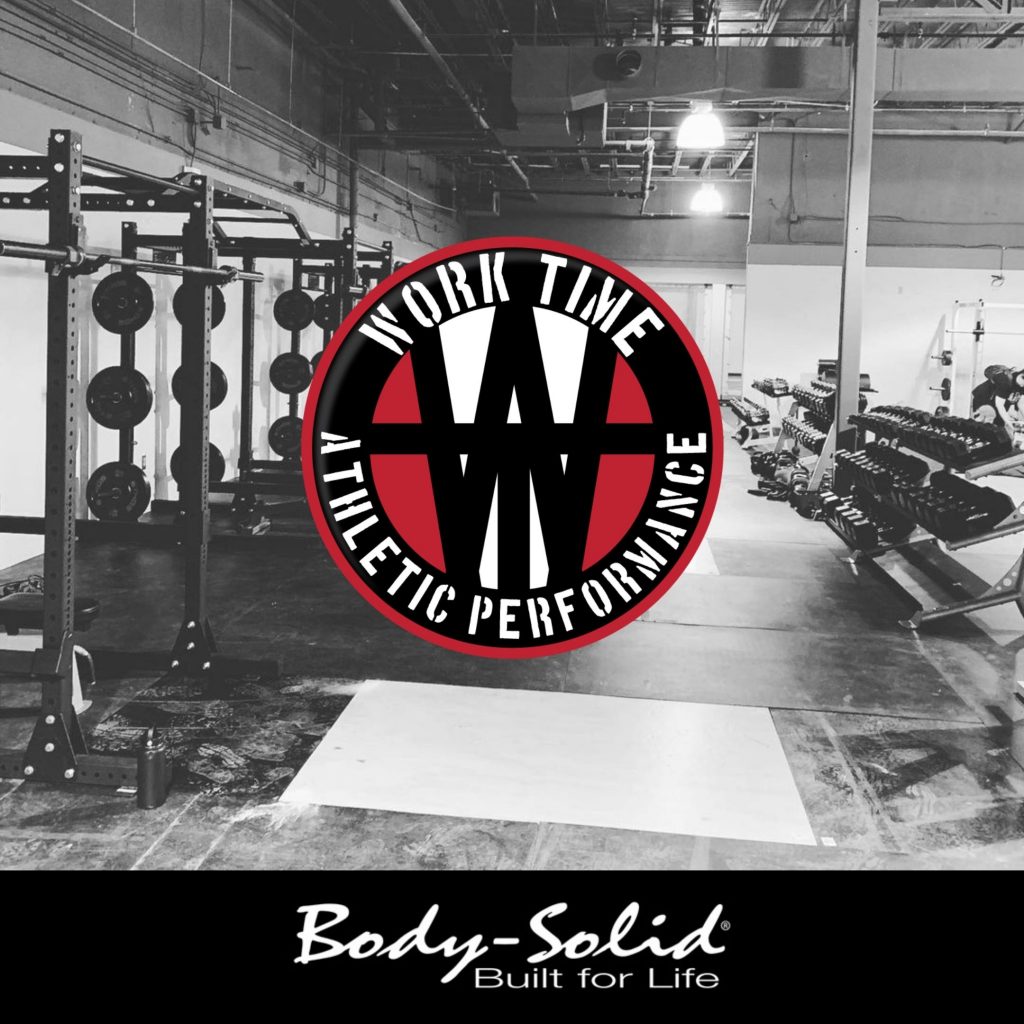 Colorado Spring's Chapel Hills Mall sits in the shadow of the United States Air Force Academy and just a few minutes south of the Garden of the Gods Park. The mall at one time featured a full ice arena and climbing wall but today, it features something even better: WorkTime Athletic Performance!
Led by the husband and wife duo of Jai and Denise Jackson, WorkTime Athletic Performance was founded in 2013 inside the Chapel Hills Mall. The facility specializes in coach-led training, recovery, weightlifting, boxing, jujitsu and a ton more.
Jai has an extensive history in fitness as a strength and conditioning coach. Currently, he's finishing up a Masters' program at CSU Pueblo for Athletic Training and will continue his education in June 2022 as he starts in a Doctoral Program.
The facility is filled wall-to-wall with top training equipment designed to help both athletes and common gym-goers perform and look their best.
The gym features several Body-Solid SPR1000 Power Racks chained together to form an impressive power rack rig system.
The Jacksons worked with Colorado Springs-based Body-Solid dealer Fitness Systems to purchase the power racks.
"I am pleased with the (Body-Solid) equipment," said Jai Jackson. "So much so I purchased more recently!"
While the COVID-19 pandemic have made things difficult for businesses across the world, WorkTime Athletic Performance has done well and is looking to continue to expand, add equipment and grow their business.
For more information about WorkTime Athletic Performance, visit them at worktimeathletics.org and follow them on Facebook and Instagram.