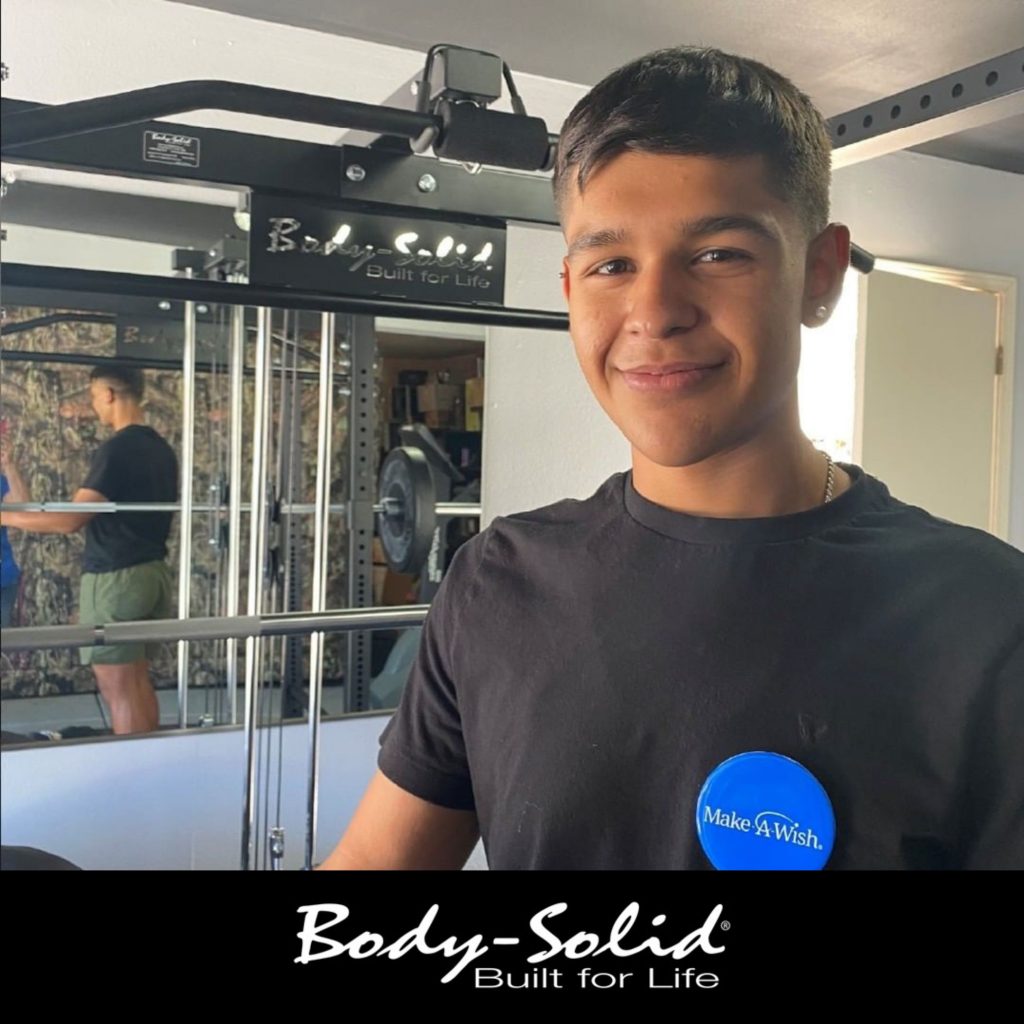 Since its founding in 1980, the Make-A-Wish Foundation has helped fulfill the wishes of children with critical illnesses. To date, Make-A-Wish has collectively granted more than 520,000 wishes worldwide.
In May, we became aware of Christian—an 18-year-old cancer survivor from San Jose, California.
In 2016, Christian was cutting potatoes for a charity event when he noticed a lack of mobility in one of his wrists. Doctors urged Christian to see a specialist to determine the cause of the issue.
Eventually, Christian was diagnosed with a rare form of cancer that was attacking his bone. After three surgeries, Christian's tumor was finally removed. It was around this time when he found out about Make-A-Wish and gave the organization his wish: a home gym.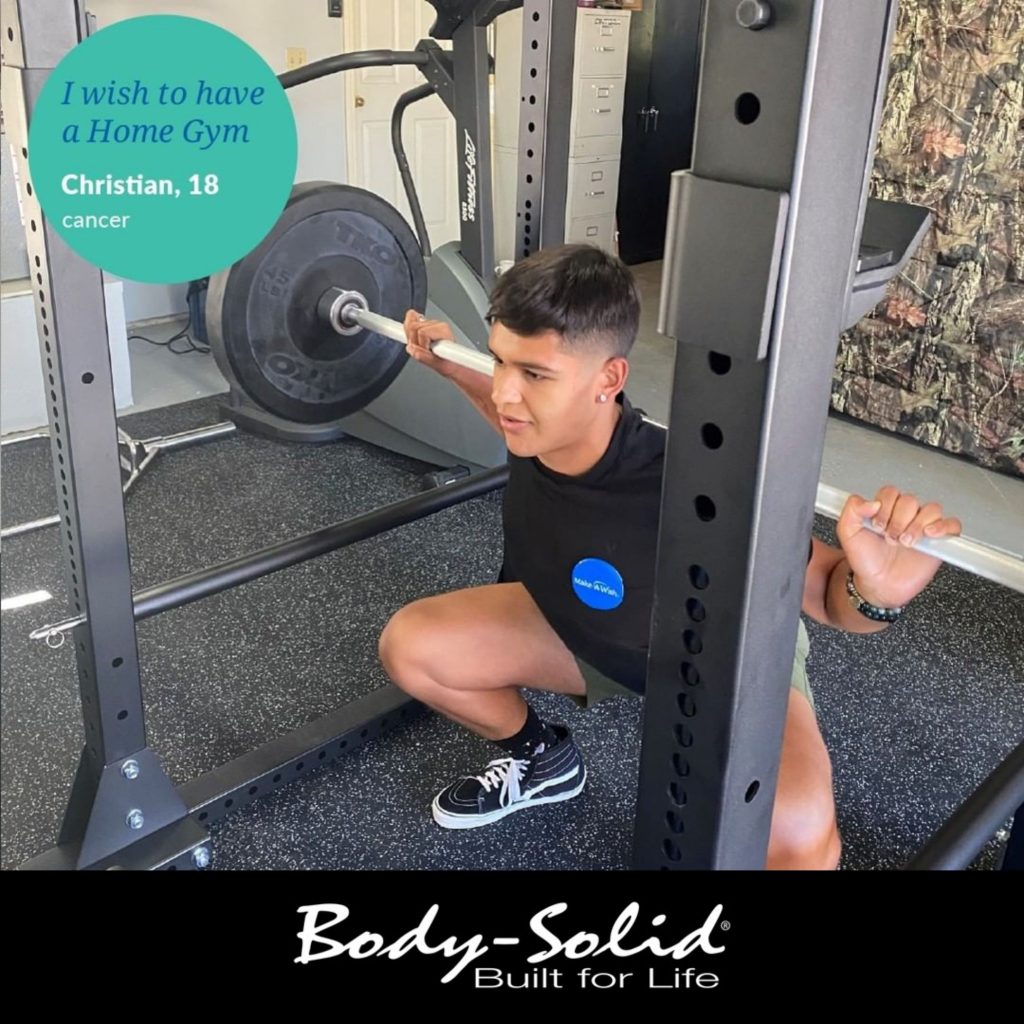 With the help of Body-Solid dealer Fitguard (West Sacramento, California) and Make-A-Wish's Northeastern & Central California & Northern Nevada chapter, Christian's dream became a reality.
Fitguard hooked Christian up with a Body-Solid power rack, benches, dumbbells and more!
Christian figured he may just get a treadmill or a few dumbbells and was absolutely blown away by the brand-new home gym he received.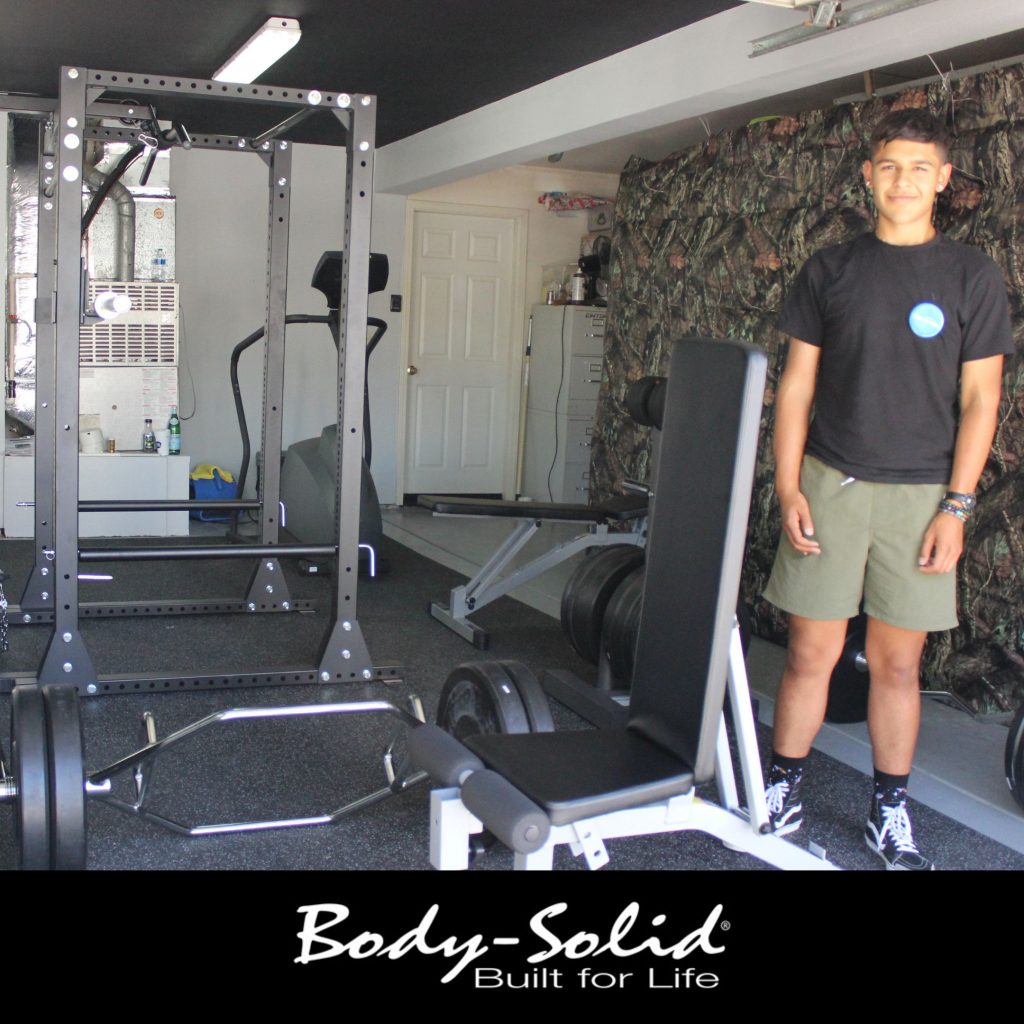 For Fitguard, this is just one of many Make-A-Wish wishes they've helped grant.
"We were first contacted by Make-A-Wish-back in 2020—there was a disabled girl in central CA that needed a treadmill for physical therapy," said Ryan Meier, president of Fitguard. "Her family was low income and needed assistance so we delivered a Precor commercial treadmill for her use."
The rest is history.
Fitguard has continued to work extensively with Make-a-Wish as well as area high schools and middle schools.
"We often donate equipment and service to high schools and middle schools that need equipment or service and don't have the budget for it," said Meier. "I've been blessed with this company and the people who work with me here. It's important to give back any way that we can."
Thanks to the help of Make-A-Wish and Fitguard, Christian has dropped 100 lbs. and has greatly improved his mental state.
Christian is now hoping to be an inspiration to fellow cancer survivors to keep them motivated and mentally strong through traumatic times.