Over Body-Solid's nearly 35 years in business, we've seen our equipment used in so many different places, from homes to schools to police/fire departments to beaches and everything you can possibly imagine in between. Our equipment is used all across the world, in hundreds of countries, by people from all walks of life.
Add one more to the list: on a boat!
Yes, Body-Solid on a boat! In this case, a shipping vessel owned by Norwegian/Swedish shipping company Wallenius Wilhelmsen Logistics.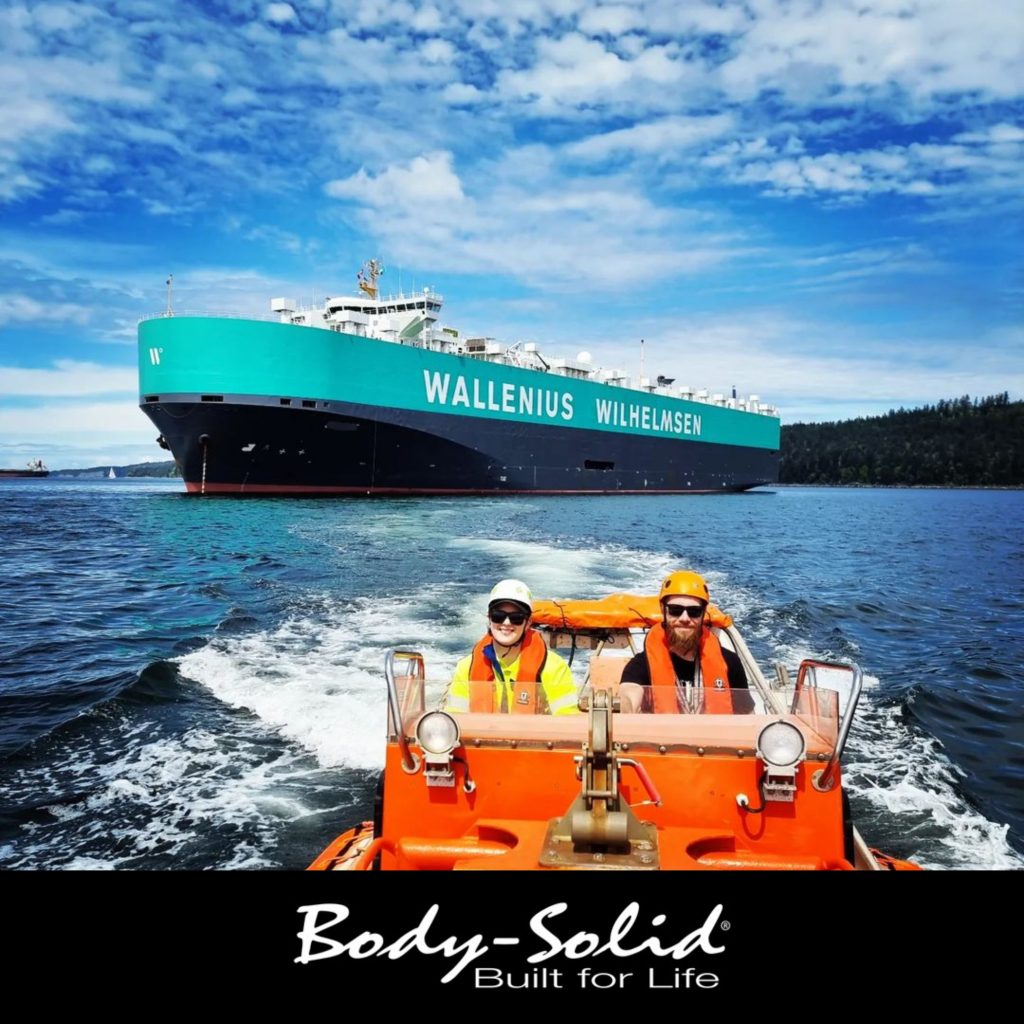 Linda (@sailwithlinda) reached out to us to show off the newest addition to the boat's gym: a Body-Solid G9S Two-Stack Gym!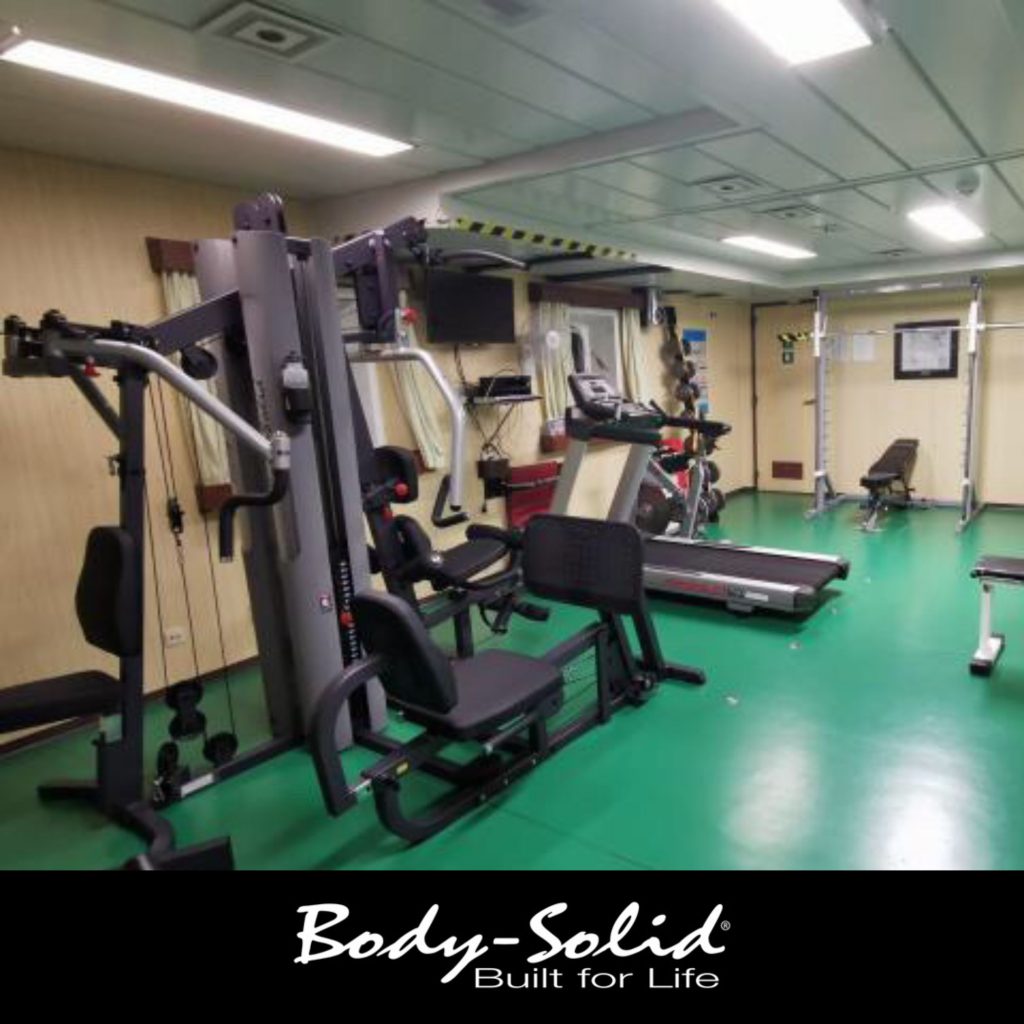 This got us curious about life on a global shipping vessel, the good and the bad, and how having a fully-stocked gym can help Linda and her shipmates pass the time.
"There are a lot of challenges living on a boat," said Linda. "It can be difficult to get along sometimes, but we can also become like a small family."
"We have long sea voyages where bad weather can get people seasick, or we have trouble getting sleep, but we also have stunning views of the horizon and wildlife."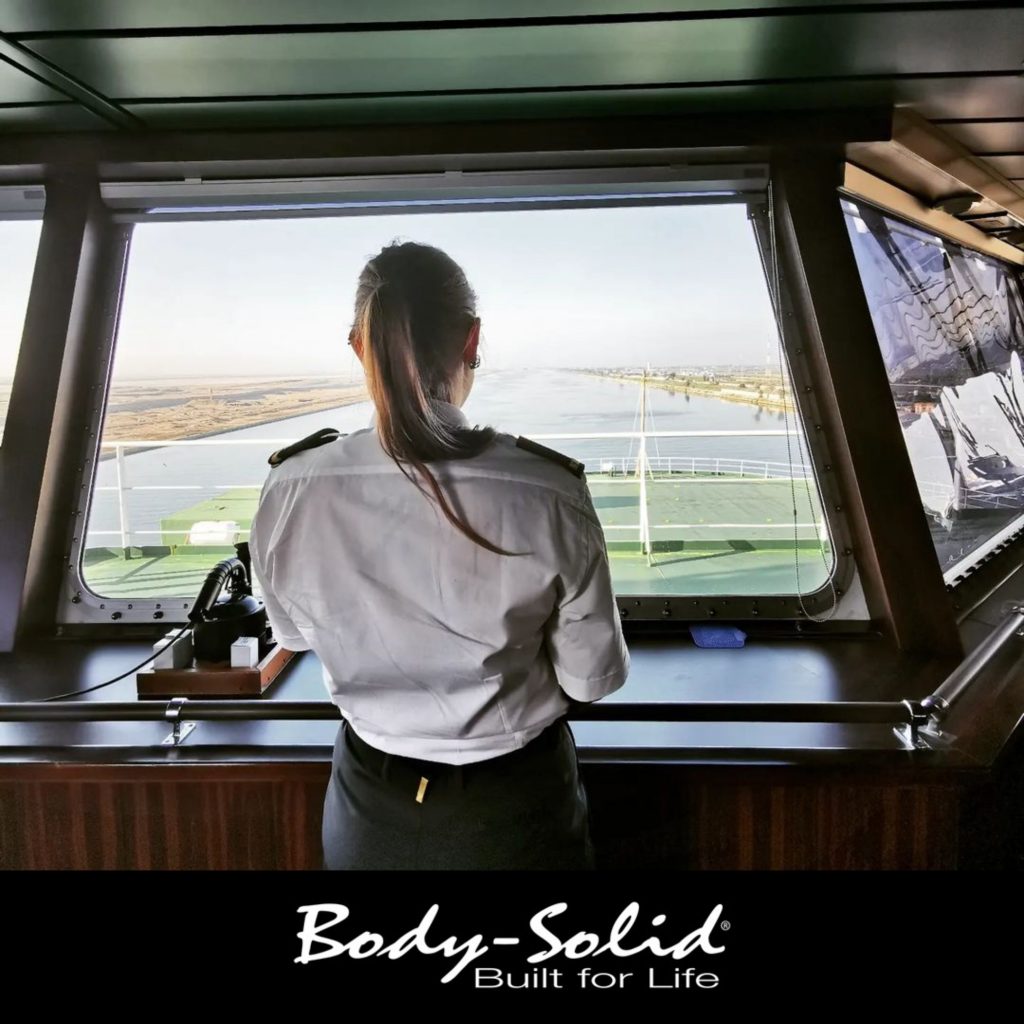 Linda says a regular contract lasts about three-to-six months which presents new challenges every day, plus the repetitiveness of being out on the water, sailing for long periods of time.
"But we also get to travel around the world," said Linda. "Meet different people and cultures all over the world, that is always an experience."
Passing the time isn't as difficult as one may think. Sure, Linda and her crew have a lot of tasks and duties they need to do every day, but the ship offers a lot of activities in their free time too.
"We have a sauna and a pool onboard, which we fill up with seawater," said Linda. "Also, we have a TV room where we watch movies and play video games, a small library, we play basketball, table tennis, and even deck golf—when weather permits."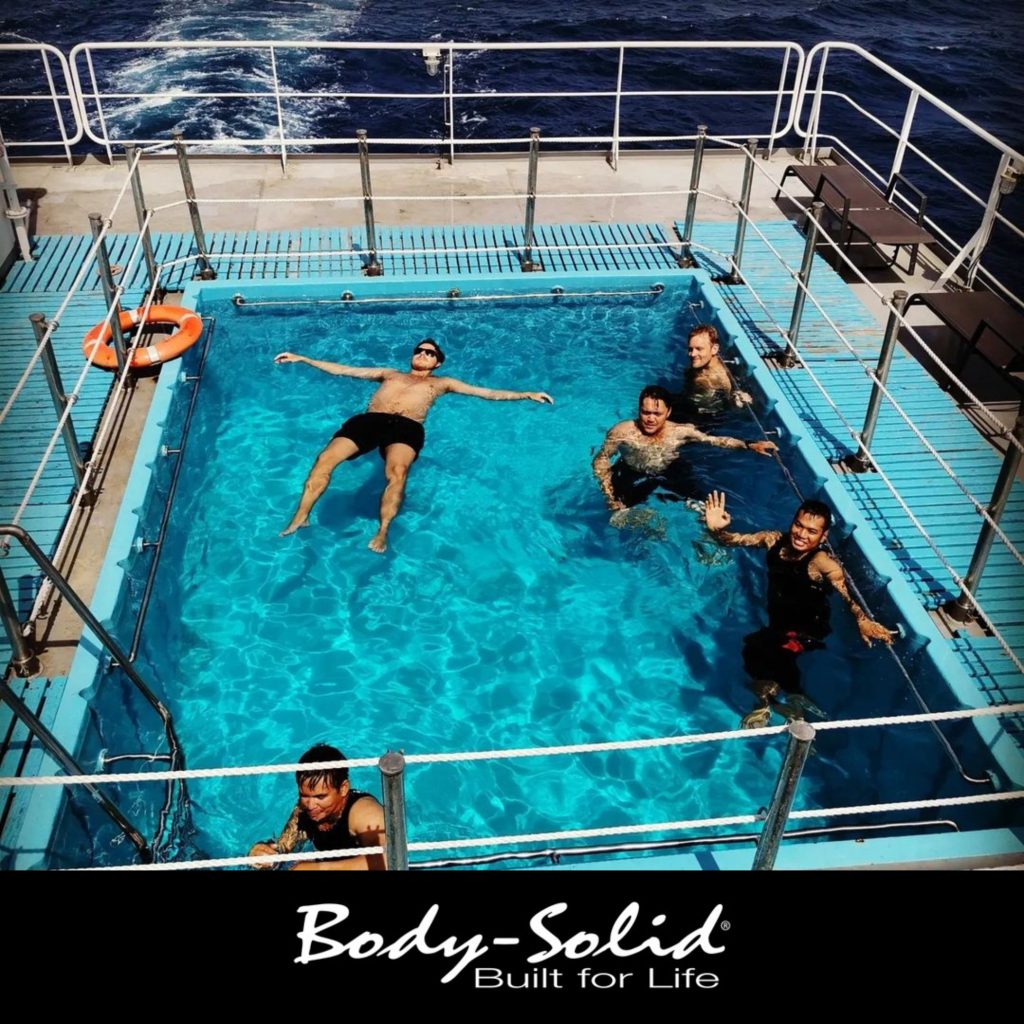 But the part of the ship we were most interested in was the gym. Linda says the gym has been here since the vessel was built and that many of the newest ships being built and sent out on the water do feature gyms inside.
Linda says they worked with a company called FitAtSea, which aims to provide seafarers with gym equipment. On their website, FitAtSea says they supply "products which help you to have a pleasant and fit stay at sea. This includes accommodation equipment, fitness equipment, all kinds of leisure products, and health & relaxing equipment."
"We are really happy with our gym so far," said Linda. "One of the new favorites is the leg press. We also appreciate having the machine, which helps us to lift and do exercises during bad weather when lifting free weights is too risky."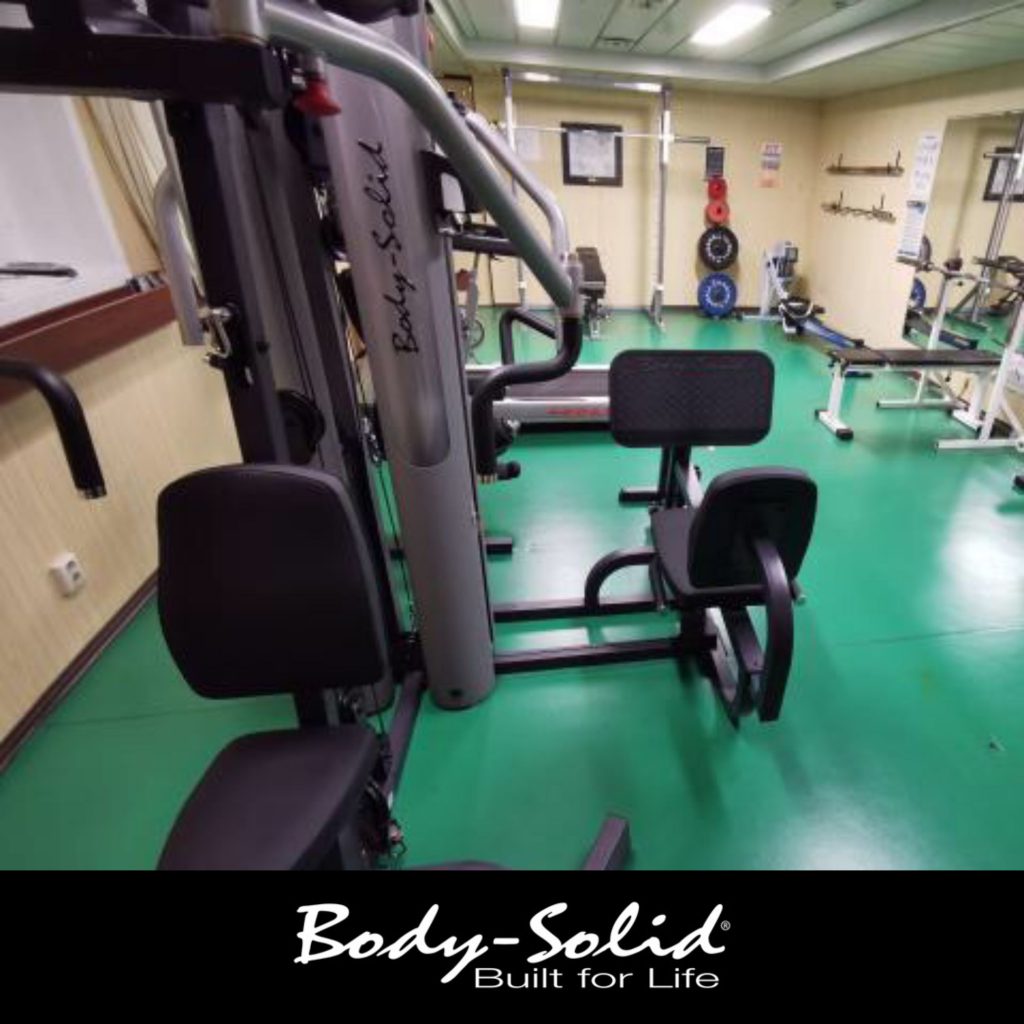 Follow Linda's journey at sea by following her on Instagram at instagram.com/sailwithlinda.
If you're interested in adding Body-Solid products to your gym—whether on land, sea, or space—visit us at bodysolid.com or email sales@bodysolid.com.