Body-Solid has entered the indoor rowing market with the brand-new Endurance by Body-Solid R300 Indoor Rower.
The state-of-the-art, self-powered rower delivers effective low-impact cardio and total body workouts to users of all fitness levels. User-controlled air resistance puts users in full control of their workout — row faster for more intensity or slow down to take it easy. The R300 is a self-generating machine eliminating power requirements for peak energy efficiency in both home or commercial settings.
The R300 features a precision-engineered flywheel design which minimizes noise and a nickel-plated chain offers unmatched durability in even the most intense environments.
Not only does rowing provide users with high-intensity calorie-burning cardio but the movement also works quadriceps, hamstrings, abdominals, obliques, lats, biceps, triceps, hip flexors and more.
A textured, ergonomic handle on the R300 allows users to row with natural hand and arm positions while fully-adjustable footrests provide users a safe and comfortable workout.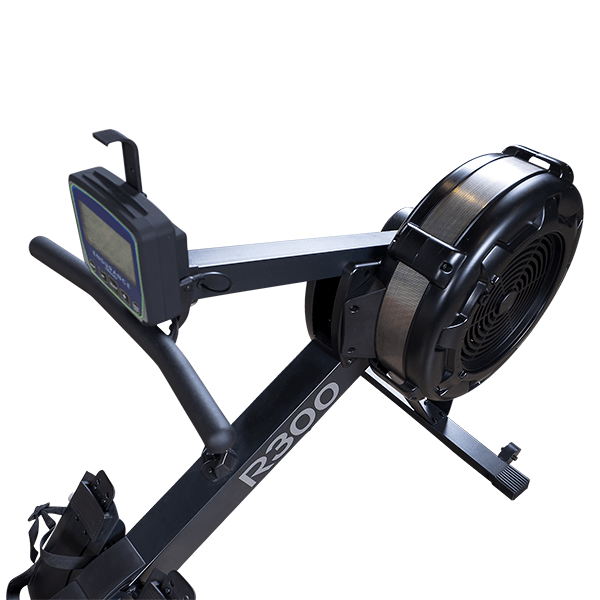 The R300's interactive console reports on time, heart rate, calories, paddle width, stroke rate, distance cycle and watts and is Polar compatible. The console features different exercise programs: Quick Start, Distance, Time, Calories, Game, Intervals (20/10. 10/20. 10/10).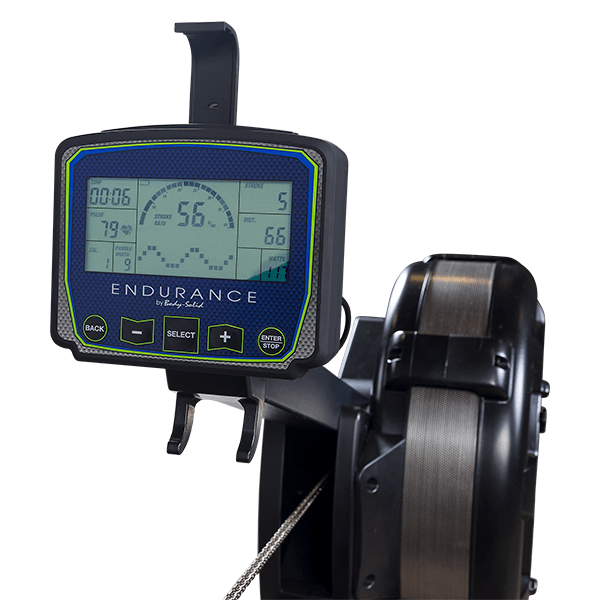 Learn more about the Endurance by Body-Solid R300 Indoor Rower at bodysolid.com, call 800-833-1227 or email sales@bodysolid.com.