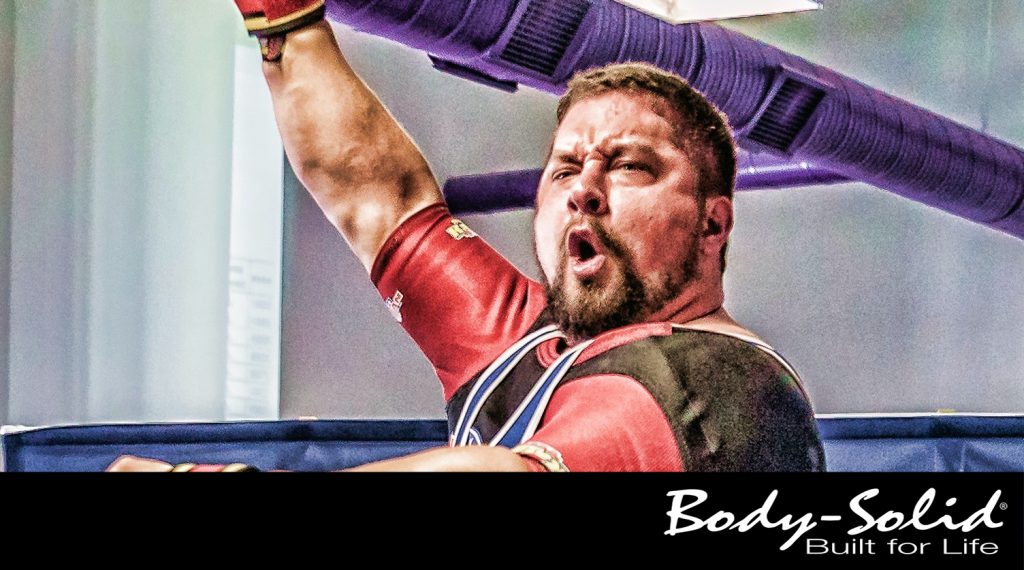 Join Body-Solid in wishing the best of luck to Brady Stewart this weekend as he competes in the USA Powerlifting Titan Pro Bench Bash!
Stewart—a four-time US National Champion, two-time World Championship Medalist and three-time North American Champion—will compete on the ROGUE Strength Stage this Sunday in Columbus, Ohio as part of the 30th annual Arnold Sports Festival.
Stewart owns, operates, and coaches athletes at Zion Barbell in Carterville, Illinois and recently began integrating Body-Solid's Leverage Incline Bench Press (LVIP) in his Arnold Sports Festival training.
"Needed the LVIP to bring up the shoulder and pec strength," said Stewart. "I like how the handles force a concentrated contraction at lockout."
Currently, Stewart's best bench press is 356.5 kg (785.9 lbs) and he's looking for more this weekend. How much more? We'll have to wait and see.
"If I press more than 786 lbs," said Stewart. "I'll know how much the LVIP helped out!"
Sunday will mark the 7th straight year Stewart has competed in the Titan Pro Bench Bash and he'll be looking to repeat last year's first place finish. Stewart also won top honors in 2015 and finished second in 2012.
Learn More & Visit Us!
For more information on the Arnold Sports Festival and USA Powerlifting events, visit arnoldsportsfestival.com/sports-and-events/strength-sports/usa-powerlifting.
If you're planning on attending the Arnold Sports Festival this year, be sure to stop by Booth #1301 and check out our booth! We'll be showing off new products and selling a wide array of products with our friends Berry's Barbell and Serious Steel Fitness.