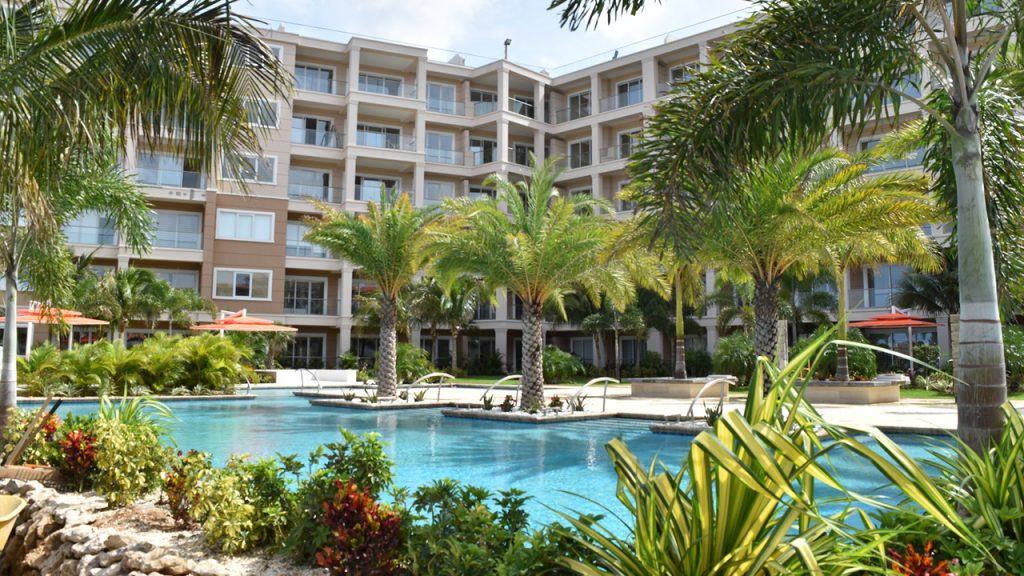 The LeVent Condominiums are a luxurious residential complex on the breathtaking island of Aruba.
Steps from the world-renowned Eagle Beach in Aruba. LeVent was designed to offer the feel of a permanent vacation to its residents.
LeVent is a 45-unit condominium combined with five separate, two-story townhomes. Each unit is complemented with two and three bedrooms and come complete with a European designer inspired kitchen and stainless steel appliances.
LeVent offers a broad variety of unit sizes all within a walking distance of fewer than three minutes to the world-renowned Eagle Beach.
LeVent worked with Body-Solid dealer Santosa Caribbean to add a state-of-the-art fitness center to their facility. The sparklingly-new gym features strength and cardio equipment from Body-Solid including our modular Pro Dual DGYM, ellipticals, treadmills, dumbbells, accessories and much more.
Learn More
For more information about LeVent, visit them at leventaruba.com or follow them on Facebook and Twitter.
To see what Body-Solid can do for you or your facility, visit us at bodysolid.com or email sales@bodysolid.com today.