Last year we featured Arnold Classic competitor Brady Stewart and his training for the annual event with our LVIP Leverage Incline Press. This year, we worked with Stewart to provide a DLAT-SF Mid-Row Machine to help him train for (and hopefully win!) this year's Arnold Classic.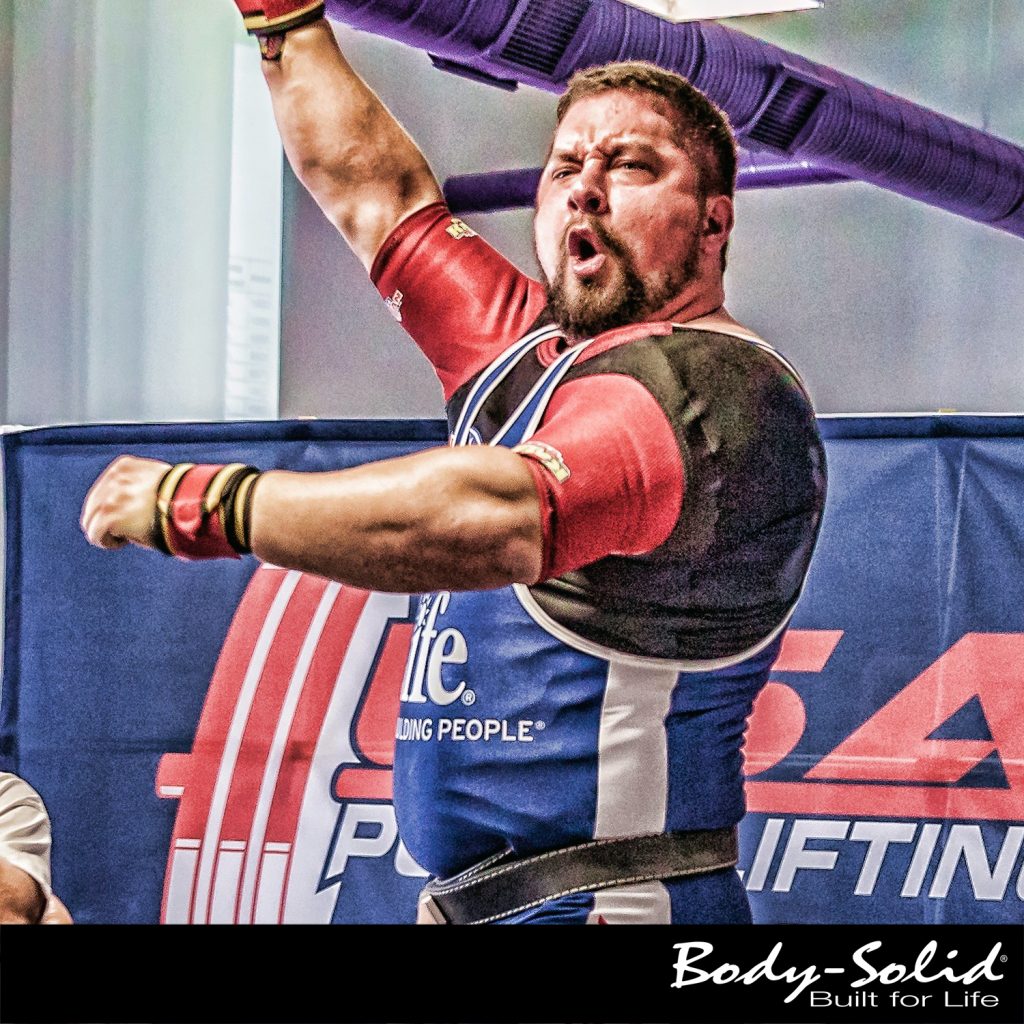 Stewart made a post this week on Reddit detailing the installation of the DLAT-SF, why we worked with him and much more. Here are some highlights:
My primary movement for overall back/lat development has been bent rows to the chest. It is a great movement to master and will make a person much stronger overall. However, over years of bent rows to the chest and the overall trauma of bench pressing in a bench shirt, arching, and moving several hundred pounds, my back has been progressively feeling the effects. And of course those effects are not positive.
—
I started researching companies that have a great track record of quality, durability/reliability, and affordability. One company that I kept noticing was Body-Solid. They always had positive reviews, excellent customer service, and a good variety of equipment. I purchased the Leverage Incline Press (LVIP), a plate loaded incline press to isolate the pecs a bit more. I posted a few times on social media and Body Solid knowing my history as a lifter took notice and offered me a partnership agreement for a piece of equipment that I tried and needed for my training and gym. I will say that working with them has been a pleasure.
—
Newest addition is the Body-Solid Pro Dual Lat Pulldown and Mid-Row Machine (DLAT-SF) with 300lbs stack upgrade. This thing is very high quality. It is a thing of beauty. With this piece of equipment you can do pulldowns, rows, pushdowns, and a few other exercises if you are creative enough. I mainly needed it for the pulldown/mid-row function. And to my surprise, adding in the pulldowns in my training has helped alleviate a lot of my back pain. I am assuming through decompression from pulling my spine upwards while performing pulldowns. I am still doing the bent rows, just once a week, and then use this machine twice a week. I've even noticed a nice increase in my raw training weights."
Learn More
You can read the entire post at https://www.reddit.com/r/homegym/comments/apkpq2/newest_addition_to_my_gymbody_solid_pro_dual_lat/ and follow Stewart's training for the Arnold Classic and IPF OPEN World Bench Press Championships on Facebook at facebook.com/thebradystewart/ or Instagram at @thebradystewart.