A new product in Body-Solid's ever-growing Pro Clubline lineup is the STBR500 T-Bar Row Machine.
The full-commercial rated STBR500 is an excellent addition to any workout facility and gives users a great way to perform the T-bar row movement without the use of a landmine attachment or barbell.
The STBR500's superior design differs from competitor's T-Bar row platforms by eliminating the bar/rod in the middle of the platform giving users a superior range of motion and workout freedom.
Additional Features
Premium, oversized diamond-plated footplate keeps users solid and stable throughout their workouts.
Large Olympic weight horn allows for simple weight plate addition and removal.
Wide knurled bar with 16" of knurl on each side for wide and close grip lifts.
Eyelet allowing full customization of the machine with any cable handle for near-unmatched workout versatility.
Constructed with the commercial facility in mind and features a smooth rotation point at the back of the machine for consistent and precise returns on each movement.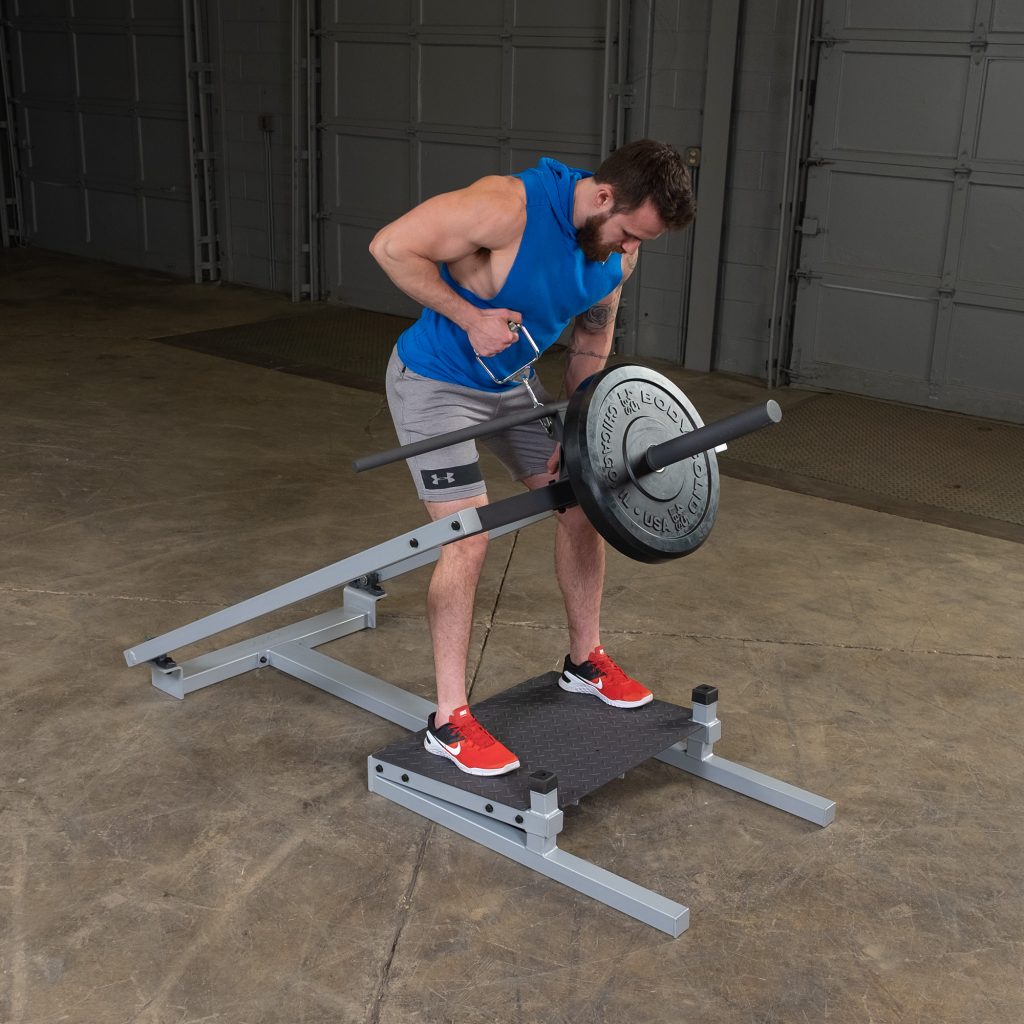 For more information and a full rundown of specs, features and more on the STBR500, visit our product page at bodysolid.com/home/stbr500/pro_clubline_t-bar_row_machine, email sales@bodysolid.com or give us a call today at (800) 833-1227.